'Best Line-up Yet' Announced for 7th Harrogate Comedy Festival.
The line-up for the 7th annual Harrogate Comedy Festival has been announced by organisers Harrogate Theatre, and looks set to further strengthen Harrogate's reputation as 'comedy capital of the north'.
Highlights include:
Chris Ramsey
Daniel Sloss
Rob Beckett
Nina Conti
Nick Helm
Beardyman
Jimmy Carr
Jason Byrne
Ali Cook
Jeremy Hardy
Josh Widdicombe
Tim Brooke-Taylor
Who will all perform at the theatre or the Royal Hall over a two-week period this autumn.
Programmed specifically to explore the breadth of comedy performance, as well as sketch and stand-up this year's festival will also offer sock puppets, magic, cabaret, film, beatboxing, storytelling, and even ventriloquism. In addition the line-up brings competitions, chats with comedy legends, and a show about the history of drink together with topical and political issues and humourous musings on life in general.
To open the 2015 event Harrogate Theatre has teamed up with online women's magazine, Standard Issue, to present two unique Comedy Festival launch events on Monday 5 October 2015. 'In Conversation with Standard Issue' is a killer panel of funny women talking about comedy, feminism and more which will include Sarah Millican, Bridget Christie, Katherine Ryan and Susan Calman. The second event, 'Standard Issue on… Alien' is a screening of James Cameron's iconic sci-fi adventure like no other – with stand-up Hannah Dunleavy and guests providing comedic commentary.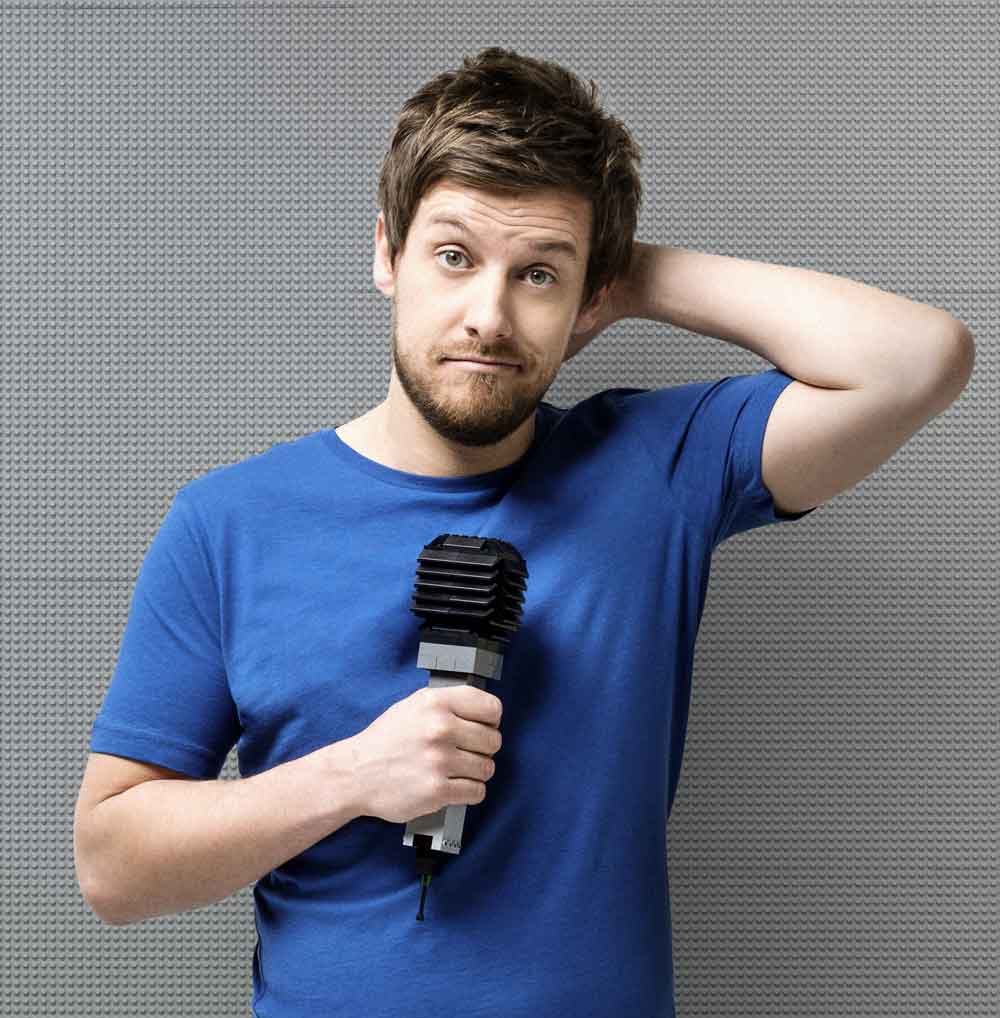 What's more, the Harrogate Comedy Festival 'Big Weekend' at the theatre on 10 & 11 October promises two jam-packed days of stand-up, sketch shows, a comedy quiz, an exhibition curated by RedHouse Originals gallery, live music, drinks, and even a Sunday morning hangover-busting comedy panel.
The fourth 'Comedian of the Year' competition will also take place this year. During two heats a host of tip top comics battle to impress the audience and judges enough to secure a place in the   final on Monday 12th October.
Emma McDowell, Comedy Festival Programmer said:

Our 7th Harrogate Comedy Festival boasts one of the best line-ups yet, with some of the biggest and most exciting names in comedy coming to the town over what promises to be a buzzing two weeks this October. The link-up with Standard Issue magazine is very exciting for both us as hosts and for our audiences, and for our 'Big Comedy Weekend' at the theatre on 10th & 11th October we have lots of treats and surprises in store.

Our aim this year is to create a cool festival vibe at the theatre, and to offer a well-rounded 'comedy experience' that offers stand-up but also goes beyond the realms of just that. We are also working with RedHouse Gallery and we are in talks with Major Toms so this year is all about partnerships too.

We hope to welcome lots of familiar faces and many new ones to the theatre over the duration of the 2015 Harrogate Comedy Festival.
Harrogate Comedy Festival will run at Harrogate Theatre from Monday 5 to Saturday 17 October 2015.
For more information about the line-up and Comedian of the Year competition, visit www.harrogatecomedyfestival.co.uk