Knaresborough salon owner, David Audsley has developed a new product that helps people safely store heated hair appliances.
David, aged 36 years has owned a  hair salon in Knaresborough for 15 years. The product was developed to safely store heated hair appliances in the home, in professional salons, hotels, rented.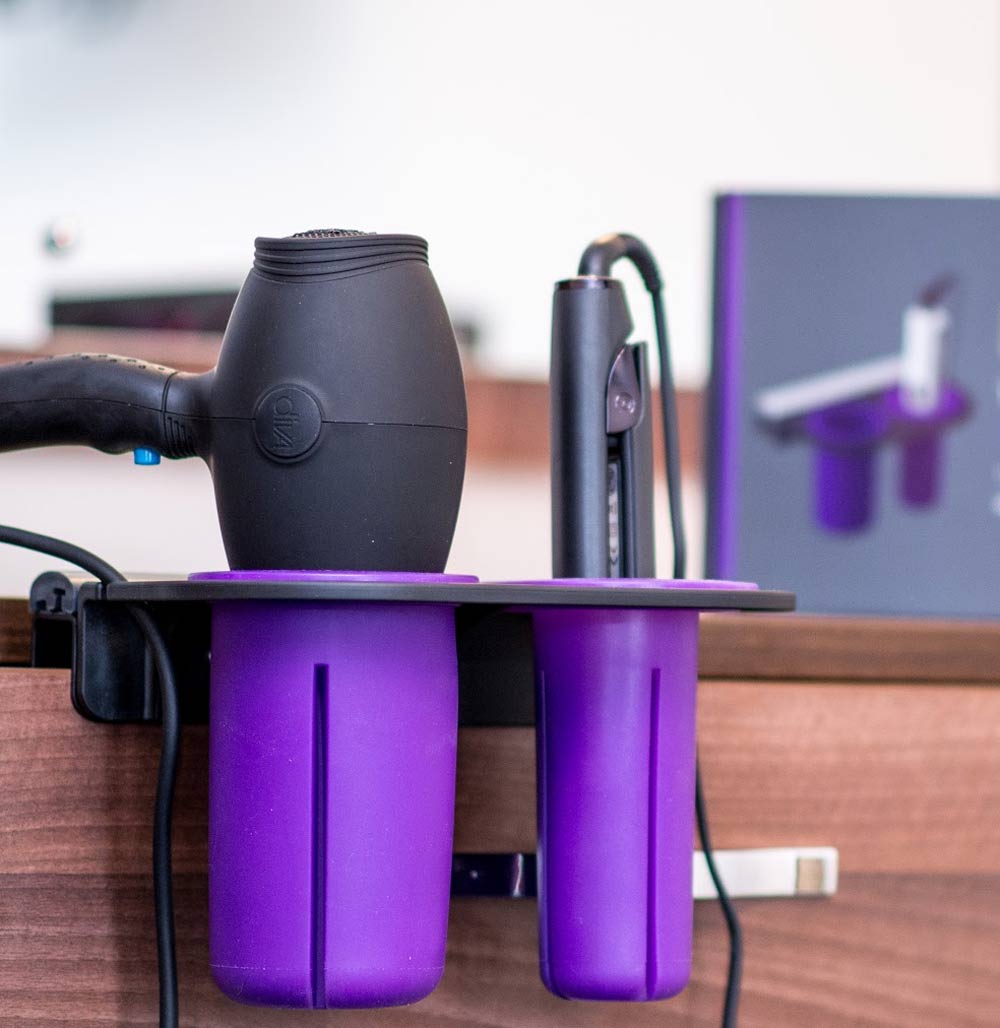 David  said:

It was initially developed to protect my own children from my wife's straighteners because she had nowhere safe to store them.

At 230 degrees C, even when you've just finished using them, you can imagine, they're extremely dangerous, not just burns but house fires and damage to property.

It can be mounted temporarily to most surfaces horizontally like a  table top or dressing table or with a quick click be converted to fit vertically to the front of a drawer, radiator or even the back of a chair for mobile hairdressers. It can also be permanently mounted to the wall.
It's been 2 years in development, made completely in Britain, and they aresupported by the Child Accident Prevention Trust because of the safety benefits with cutting down child burns.
David added:

It offers peace of mind if you go out and forget to turn your irons off, the heat resistant silicone can withstand 300 degrees of heat.
You can find out more at www.the-daio.com
They are currently being used in some salons, hair academies and colleges all over the UK and also in Finland, Denmark and Germany.