The Yorkshire Meatball Co. in Harrogate has signed its first franchise agreement.
The deal, worth over £100,000 over two years, is with Splendid Hospitality Group to open York's first speciality meatball restaurant at Hotel Indigo York, Walmgate which will open this summer.
Located in Walmgate's growing foodie community, the 70-cover restaurant will be the first franchise deal and the second outlet for the meatball company since launching its first outlet in Harrogate in March 2014.
Stuart Bailey, CEO of Splendid Hospitality Group said:

We are delighted to have The Yorkshire Meatball Co. on board.  We're passionate about promoting Yorkshire and the local story at Hotel Indigo York, and we can now showcase some truly unique flavours of Yorkshire as our dining concept.

Both local residents and hotel guests will be able to enjoy this quirky and friendly Yorkshire dining experience, 7 days a week.
David Atkinson, Managing Director of The Yorkshire Meatball Co. said:

Bringing our 'Balls' to York is an exciting move for us.

There has been huge demand from our existing customers to open up a branch in York so we are delighted to be on board with Splendid Hospitality Group to facilitate this move and help us reach a wider audience.

We have enjoyed huge success in Harrogate to date, where we have served over 85,000 Balls to more than 28,000 customers since opening just over a year ago.

We are excited to be spreading our concept to the local residents and visitors to the Walmgate area which is making its mark as a foodie destination for the city, as well as to the domestic and international traveller market who are attracted to this famous city of York.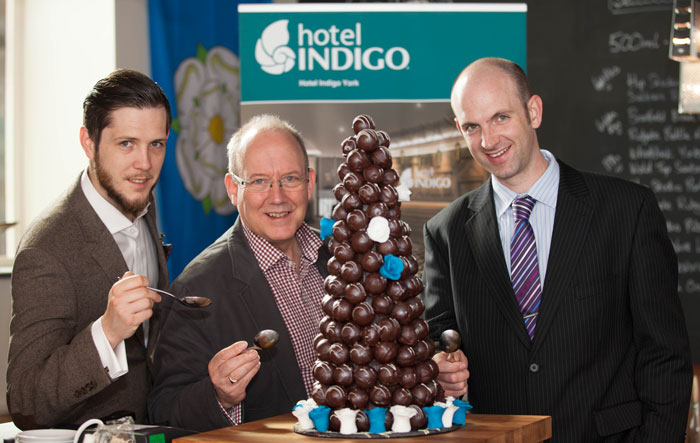 Hotel Indigo York is set to open summer 2015. The Yorkshire Meatball Co. will be open 7 days a week from 12 noon until 10pm for both local residents and guests to the hotel to enjoy.