Harrogate based social care charity The Avalon Group have been included in a national report detailing the impact of their Shared Lives service and how it has become the safest method of care for vulnerable adults in the country
In Shared Lives, trained carers open their homes to allow individuals with a care need – which could include a learning disability, mental health need or dementia – to live with them on either a short or long-term basis. The service has been expanding over the last twenty years and has been given a target to double in size again by 2020.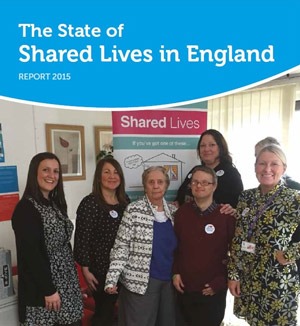 The report entitled The State of Shared Lives in England explains that even as austerity cuts to the care sector continue and the industry as a whole has shrunk by 4%, Shared Lives has grown by 14%, now supporting approximately 12,000 people across the country, In terms of quality it has been rated consistently higher than traditional methods of care in categories such as Safeguarding, Quality of Care and Respect and Dignity, and also represents an average saving to the public of £26,000 per individual supported.
The Avalon Group, whose Head Office is located on Grove Park Court, have pledged to further grow Shared Lives so that more local people in need of support in a safe, family environment can have access to it. The charity is encouraging any local people who are interested in becoming Shared Lives carers to contact them for further information.
Avalon CEO Larry Hollando said: Shared Lives provides more than just a method of support for people, it gives them a new way of life, surrounded by people who care for them as they would any family member.

Our carers create lifelong bonds with the people they support, and this in turn gives them a strong foundation from which to achieve their dreams and ambitions.

As one of the largest organisations to offer Shared Lives in the UK we have seen first-hand how crucial it is that more placements can be offered and more lives can be changed for the better.
Further information about the Avalon Group and its services can be found on its website at www.avalongroup.org.uk or by contacting the Head Office directly on 01423 530053