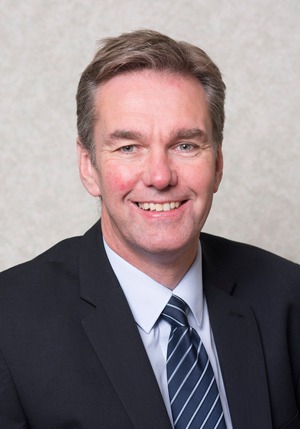 Lloyds Bank Commercial Banking has created a new team in Harrogate to strengthen its support for businesses in and around the town.
The team of seven business relationship managers is headed up by senior manager, Malcolm Hall, who has more than 32 years' experience with the bank working with small and medium sized companies across the region.
The full Harrogate team comprises Malcolm Hall and relationship managers Steve Dale, Lee Rycraft, Mark Houchen, Arthur Asquith, Craig Smith, Evan Griffin and Richard Wheale.
Malcolm Hall said: Harrogate is a beautiful town with one of the strongest economies in Yorkshire and a thriving and diverse business community.

We work with a wide variety of businesses in Harrogate, supporting everything from start-ups to firms looking at international expansion opportunities or ways to increase their turnover.

Our team all have the ability to make local lending decisions at their discretion up to the value of £1 million, and this has already helped thousands of local firms across the country to achieve their growth ambitions.
One recent project the team has supported was the six-figure refurbishment of the William & Victoria Wine Bar in Harrogate. The work included the renovation of the upstairs dining room which has a capacity for 50 covers, in addition to 35 covers in the wine bar downstairs, to support the owners' target of boosting the business' £1.3 million turnover by around 15-20 per cent over the next year.
Malcolm also works alongside specialist senior managers covering the property (Chris Parnell and Richard Butterfield), healthcare (Kelly Wynn), education (Kim Whitley) manufacturing (David Moore) and agriculture (Paul Danforth) sectors in the surrounding area.