St John Ambulance volunteer, Sue Grant from Starbeck, who used her first aid training to save the life of a Harrogate cyclist earlier this year, is challenging members of her local community to give an hour of their time to learn vital life saving skills.
The Starbeck and Knaresborough Unit of the first aid charity is set to hold a 'Magic in your hands' life saving demonstration on Wednesday 27 May, 7.30pm in the Church Hall of St Andrew's Church, Starbeck in honour of Sue's heroic actions.
Sue used her first aid training to save the life of 80 year old David Inman from Harrogate when he collapsed from his bicycle after suffering a cardiac arrest in January this year. David was returning home after his regular 30-mile cycle to Fountains Abbey.
Along with a group of good Samaritans Sue started CPR for 20 minutes until the emergency services arrived on scene. Paramedics took David to Harrogate Hospital, before transferring him to Leeds General Infirmary, where he underwent surgery and was kept in an induced coma for 3 days.  David is now recovering well just a few months after the incident.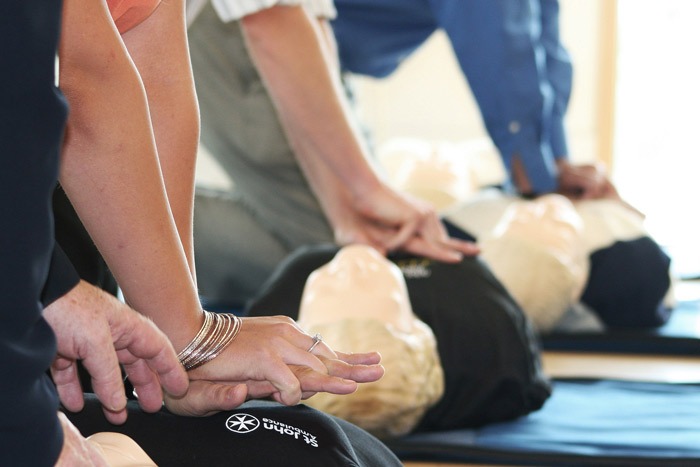 Members of the community are invited to attend the one hour demonstration to learn basic first aid skills from dealing with someone who is choking, treating a severe bleed, placing someone in the recovery position and how to administer CPR.
Helen Rogers, Unit Manager, St John Ambulance in Starbeck & Knaresborough said: We are incredibly proud of Sue and her life saving actions that day.

David is living proof that learning first aid can be the difference between life and death.

We want the local community to join us for just one hour to pick up vital, yet simple first aid skills.
The event is free and there is no need to pre-book.