A professional singer turned choir director has been proving there are no boundaries when it comes to singing.
Rhiannon Gayle spends her working life in Harrogate and Skipton, leading choirs of up to 100 in a range of pop and rock rehearsals and performances. She and her Rock Up and Sing! choirs are so well known in Yorkshire, they were invited to perform at the Tour de France's gala dinner at the Royal Hall in Harrogate in July.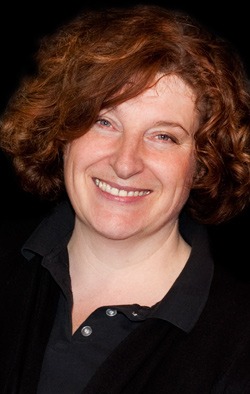 Yet when the call came from Lincolnshire inviting Rhiannon to lead series of singing workshops at the Festival of Choirs, she was happy to share her expertise with singers across the border.
Rhiannon said: I'm a firm believer that singing is something anyone should be able to do. Being part of a choir is fun and rewarding, and I was very happy to be able to help the choirs taking part to get the most out of their experience.

We had a great afternoon learning about voice development and other techniques, and the singers really got into the spirit of it. They finished off the day with a fantastic performance which showcased the incredible array of choirs working and singing together across the region.
Having shared her talents with Lincolnshire, Rhiannon – who founded Rock Up and Sing! in 2009 – will be back into her usual routine from Monday, November 3, following the half term break. The choirs rehearse on weekday evenings in Harrogate and Skipton, with regular performances at a range of events, often supporting local and national charities.
New members are invited to try a rehearsal during the first week of the new term. Anyone interested can email cath@rockupandsing.com or call 01423 508500
To find out more about Rock Up and Sing! visit www.rockupandsing.com