'They shall grow not old as we who are left grow old.' These stirring words set to music by Edward Elgar are central to The Spirit of England.
This rarely heard work of remembrance is being performed on 8 November 2014  by Harrogate Choral Society under their conductor Andrew Padmore
This year marks the centenary of the outbreak of World War I and the 70th anniversary of the D Day Landings. Harrogate Choral Society are adding their own unique tribute with a concert In Remembrance. The concert will open with Haydn's stirring Mass in Time of War in which the choir will be joined by a quartet of fine young soloists. The Spirit of England, Elgar's setting of Laurence Binyon's famous poems will follow.
The evening will be brought to a rousing conclusion when international soprano Sarah Fox will lead the whole audience and choir in Songs that Won the Wars. Many readers may remember songs such as It's a long way to Tipperary, Lily Marlene and Vera Lynn's We'll Meet again. As well as highlighting the importance of music in both World Wars the concert promises to be a richly rewarding experience for everyone.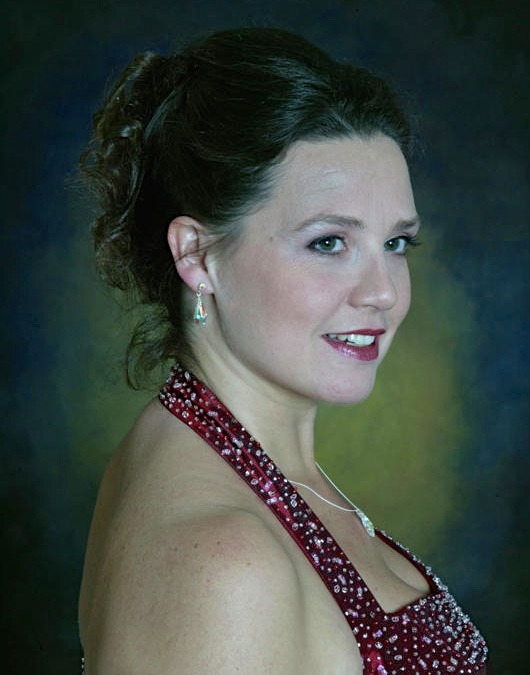 Sarah Fox, who will feature throughout the concert, is well known both in her native Yorkshire and at opera houses around the world. She has appeared at venues from New York and Tokyo to the Royal Opera House, Covent Garden. Recently she was a judge on BBC2's The Choir – Sing while you work and the choir are delighted that this season she has become a Harrogate Choral Society ambassador.
Sarah Fox will be joined in the first half of the concert by Imogen Garner, mezzo soprano, a leading young opera singer who has worked with both ENO and Scottish Opera and Tim Kennedy a freelance lyric tenor specialising in oratorio and recitals. Phil Wilcox a talented young local baritone completes the quartet.
This is the opening concert in Harrogate Choral Society's new season and will take place in the Royal Hall Harrogate at 7.30 on Saturday 8th November, the day before Remembrance Sunday. Tickets are available from Harrogate Theatre Box Office in person or online. For more information visit www.harrogatechoralsociety.org.uk