Three-year-old Adele Zebrauskaite had a sneak preview of the world-class farriery competition which takes place later this month at Countryside Live, on Saturday 18 and Sunday 19 October 2014.
In what will be a first, farriers from across Europe and America will converge on Harrogate for the rural showcase to compete in the inaugural World Team Championships event.
The two-day competition, attracting teams of farriers from across the UK and Ireland, as well as Belgium, Norway, Sweden and the USA, takes place over the weekend at Countryside Live, the sister event to the Great Yorkshire Show.
Around 12,000 visitors are expected to attend the rural extravaganza, organised by the Yorkshire Agricultural Society, at the 250-acre showground on the edge of Harrogate.
It is the first time Countryside Live has hosted the World Team Championships, a new event staged by the Yorkshire Farriers Association. The state-of-the-art 10-bay forge opened on the showground two years ago.
Jason Gajczak, vice-chairman of the Yorkshire Farriers Association and Chief Farriery Steward, said the forge was a "UK beating' venue. "We have been able to host national and international events at Countryside Live since the forge opened, which is the best facility of its kind in the country by a long way," said Mr Gajczak.
"The World Team Championships will be an exciting event with former world champions and the current European champion taking part. It will be a great spectator sport throughout the Countryside Live weekend," he added.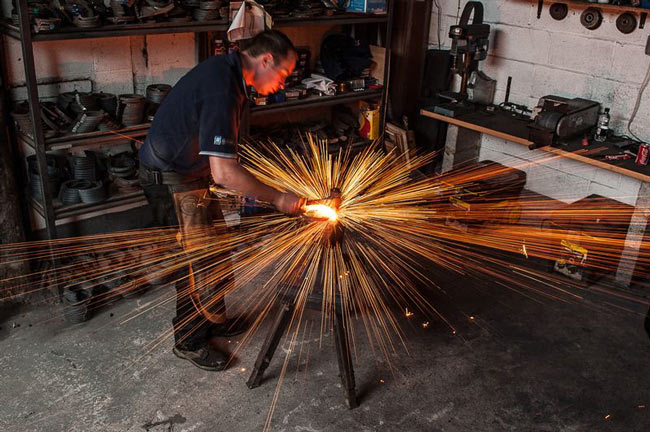 Teams will be battling it out for the top prize of an all-expenses paid trip to the World Shoeing Classic taking place in Kentucky, USA, in February next year.
Adele, of Seacroft, Leeds, will be visiting the two day show with her mum Erika – and is looking forward to seeing all the animals at the event.
Elsewhere visitors will be able to enjoy pony rides for the first time as well as demonstrations by members of Savage Skills mountain bike display team. There are classes for cattle and sheep as well as a dedicated equine ring and the return of the popular Search for a Talented Showjumper run by Olympic stars Graham and Tina Fletcher.
Tickets for the event are available either in advance, or on the gate. Parking is free and extensive. Please note dogs, other than assistance dogs, are not allowed at the event.
For the latest information please see www.countrysidelive.co.uk