The Chantry House Art Gallery is hosting a joint exhibition of new work by two of Yorkshire's most popular artists to celebrate their 70th birthdays this autumn.
The picturesque gallery at Ripley, near Harrogate, is featuring the work of John Thornton and James Wheeler at a double exhibition from 4 October to 19 October 2014.
Emma Hargreaves, the owner of Chantry House Gallery, commented: We are delighted to host this very special exhibition. John and James are exceptionally talented and their work fits in perfectly with our aim of promoting Yorkshire artists who paint Yorkshire subjects.

They are two of the gallery's most popular artists and the fact that they are both celebrating their 70th birthdays this year makes this a very exciting exhibition. The quality and scope of their work means we are very proud indeed to share in their birthday celebrations.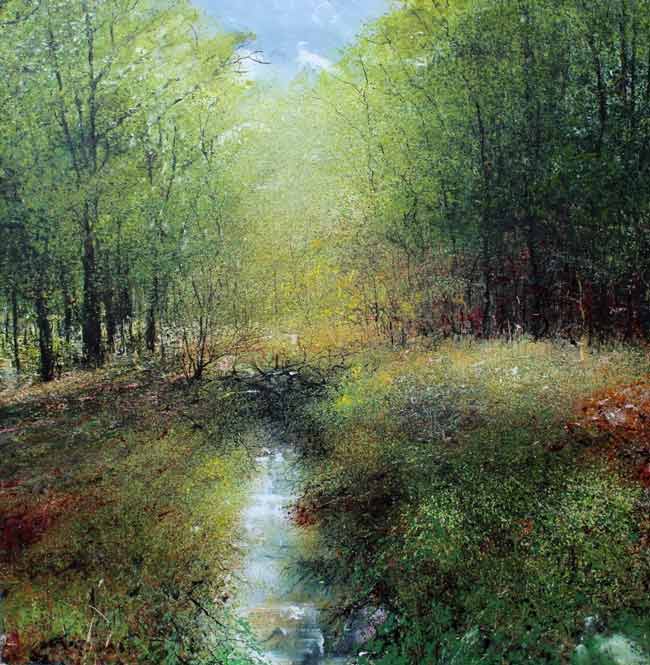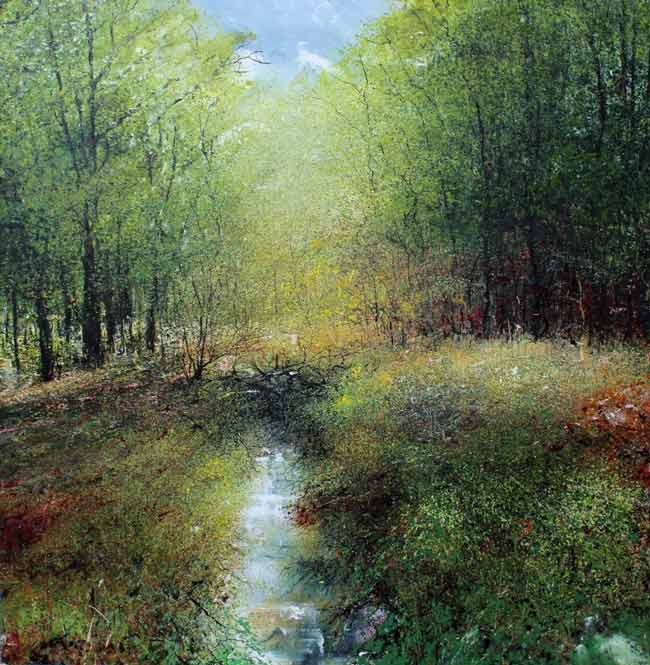 John Thornton was born in York in 1944. At the age of 22 he moved to Cornwall as part of the hippy movement and lived in the sand dunes for the summers of '67 and '68. In 1969 he moved to London for a further 5 years. On leaving London he moved back to Cornwall for 2 years then returned to Yorkshire where he has been ever since.
John said: Having always had a great interest in art, I decided about nine years ago to pursue it more intently. Working with wood for a living, which involved carving rocking horses, repairing and making oak furniture, there was constantly an opportunity to create, and so painting seemed a natural progression.

I have exhibited at Chantry House on a permanent basis since 2006 and my last solo exhibition there was in 2010. Emma has done a wonderful job there since she took over last year, refurbishing the gallery and introducing some new artists, and she appears to be doing well.

I would describe my work as contemporary. I paint in mixed media, often using acrylic, watercolour, gouache and ink within the same painting, with the addition of collage using materials collected whilst walking or beachcombing, to create added texture and movement.

My main subject is the sea the focus being the Yorkshire coastline, but also streams, rivers and woodland from around the local area. I try to capture the power and movement of the sea in all its moods.
James Wheeler was born in Glasgow in 1944 and studied at the Glasgow School of Art and trained as a carpet designer before joining one of the largest carpet manufacturers in Yorkshire as Design Studio Manager, based in Brighouse.
James became one of the UK's leading carpet designers and with colour and composition being so important in his professional designs. James allowed this to flow naturally through the subtlety of hue and texture in his landscapes. Painting primarily in oils on cork, his work straddles the contemporary and the timeless, inviting viewers to a personal interpretation of his painting.
James said: It is in the light and atmosphere of the landscape, where I aim to mix memory and desire. My inspiration is drawn from visits home to Scotland and from holidays spent in France, Venice and the Mediterranean islands. Closer to home, my love of the Lake District and the magnificent Yorkshire scenery also inspires me. I love walking there.

I am so looking forward to the October exhibition at Chantry House and it's a great way to celebrate my 70th birthday. I have been exhibiting there since the 1990s and have been very impressed with the way Emma has made her mark on the galley. Her eye for detail and love of painting are a great combination.
James has had many successful exhibitions in the north of England and is a member of the Fine Arts Trades Guild.
The James Wheeler and John Thornton Joint Exhibition runs from Saturday October 4 to Sunday October 19 at Chantry House Art Gallery, Main Street, Ripley, near Harrogate HG3 3AY. For more information, please contact Emma Hargreaves on 01423 771011 or at info@chantryhousegallery.co.uk. Alternatively, please visit www.chantryhousegallery.co.uk