Commercial gas specialist CNG has marked its 20th year with an investment in substantial new premises; adding an extra 4,000 square feet and creating new jobs at its Harrogate HQ.
The move hails a significant step towards CNG's longer term goal to supply ten per cent of the commercial gas market in the next decade; compared to its current four per cent.
A comprehensive, bespoke fit-out of the 10,000 square foot offices has been completed to make the new space work for CNG and its growing team.
The original premises were stripped back to allow for new suspended ceilings, new flooring and a new heating and cooling system which draws air from the external environment.
The design and layout were developed by Ryden, alongside Harrogate-based design and fit-out specialists Absolute Contract Interiors. The site now meets the needs of the existing team, while leaving room for the development of an electricity supply arm in the future.
The large, two storey office will house teams in working groups, assigned to maximise efficiency, with specialist breakout and relaxed meeting areas as well as more formal boardroom spaces.
The new office will also see the unveiling of CNG's newly developed Customer Service Desk; which has involved increased training for call handlers and will aim to resolve 80 per cent of queries at first contact; freeing up time elsewhere in the account management teams.
Jacqui Hall, MD of CNG Ltd commented: Our investment in these premises is about building the future CNG.

This new home, reflects our desire to be different.

It is a bright, dynamic space which ties in our approach, the look and feel of our branding, but importantly, is somewhere where our amazing team can work seamlessly together for the benefit of our customers.
Andrew Cliff, Head of Ryden Project and Building Consultancy added: We are delighted to have advised CNG at all stages of this process.

CNG's innovative business style and design requirements have resulted in a bespoke and modern office to suit their business needs going forward.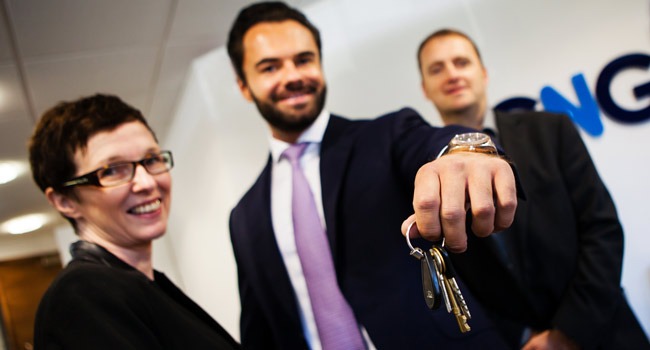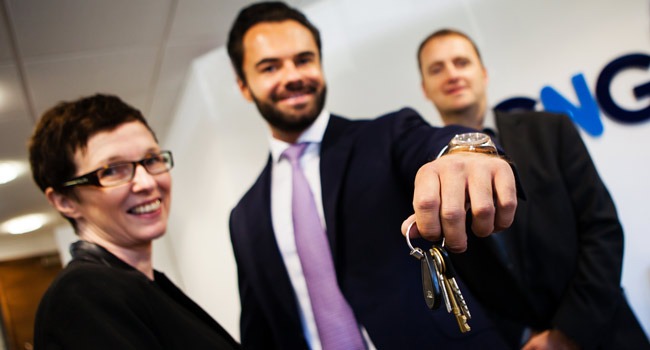 Phil Brown, Managing Director of Absolute Contract Interiors added: We are proud to have been involved in this aspirational project for a fellow successful Harrogate-based company. It has been a pleasure to work with the collaborative Ryden and CNG teams.