The Environment Secretary, Owen Paterson has today (8 July 14) that more than 2,500 rural businesses are set to receive a share of £19 million of government funding,
This funding has been specifically designed to boost the competitiveness of rural farming and forestry businesses and it is believed that this extra funding will support around 5000 jobs across England.
Yorkshire alone will receive £2.5 million of funding, allowing small and medium businesses throughout the county to thrive. This will be match-funded by an additional £2.5 million from the private sector.
Environment Secretary Owen Paterson said: Small businesses are the cornerstone of the rural economy, supporting local jobs, people and entire communities. That's why the Government is awarding £19m to over 2,500 small farming and forestry businesses to enable them to thrive as part of our long-term economic plan.
This will help them grow and prosper and support around 5000 jobs across England.
Nigel Pulling, Chief Executive of the Yorkshire Agricultural Society: This is good news for the industry and hopefully will give a real boost to farmers and those with rural businesses. There is much in the media at present about falling beef prices which of course affects so many in our region, and has a knock-on effect on our economy. This announcement will hopefully foster much needed confidence.
The funding is from the targeted Farming and Forestry Improvement Scheme (FFIS), part of the CAP-funded Rural Development Programme for England.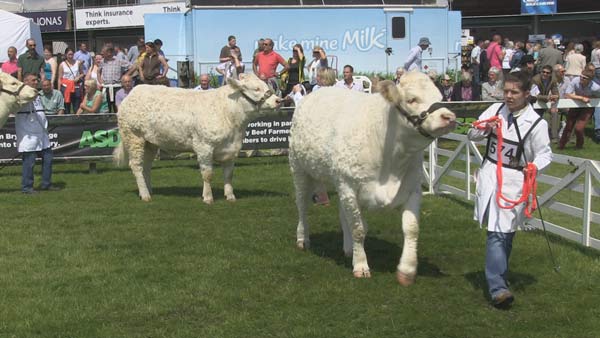 This funding, now it its third round, has provided over £34 million to help nearly 5,000 businesses, including farmers, foresters, woodland owners and horticultural businesses grow their businesses and the rural economy. Combined with £51 million of industry funding, this will support around 10,000 jobs.
In Yorkshire, Defra has already provided an uplands farmer with £15,000 to purchase energy efficient dairy equipment and cattle handling equipment for his 300 dairy and beef farming business.. This has helped him save up to 10% of energy usage and costs and improve animal health and welfare.