The sun shone as Knaresborough Rotary and Inner Wheel Clubs combined once again to provide a day out for 23 young people from Forest School in Knaresborough.
Accompanied by 14 staff and 7 Rotarians, the children received £2 in vouchers to spend on an ice cream or drink. The annual visit to Lightwater Valley is part of a national event known as 'Kids Out' aimed at providing a fun day out for disadvantaged children.
'Kids Out' dates back to the 1960s and has become the largest single day out for special needs children in the UK.
In Yorkshire 24 Rotary Clubs combined to take a total of 537 children with 237 Rotarians and Carers to Lightwater Valley near Ripon. At the end of the visit each child received a helium balloon.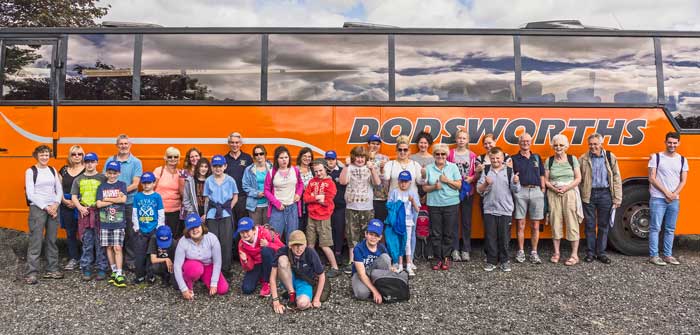 Knaresborough Rotary Club meets at Nidd Hall on Monday evenings, anyone interested in finding out more about Rotary is encouraged to visit the web site www.knaresborough.rotary1040.org or contact Brian Souter (01423) 864043 briansouter@hotmail.com