Harrogate Spring Water has today signed a deal with Yorkshire County Cricket Club (YCCC) to become the team's official bottled water partner.
Harrogate Spring Water, owned by Harrogate Water Brands, will provide the YCCC players with bottled water at every home match. The deal also includes branded merchandising and advertising boards at Headingley Cricket Ground.
Harrogate Water Brands is a family-owned company, which draws on an illustrious 400 year heritage to manage the Harrogate Spring Water brand.
Spring water was first discovered in Harrogate in 1571 and went on to become the original British bottled water from the original British spa town. Harrogate's iconic water is available in both still and sparkling and has been voted the 'Best Sparkling Water in the World.'
Nicky Reeve, marketing manager at Harrogate Water Brands, said: This sponsorship deal with a world-renowned sports club, is the first in a series of major announcements for us in 2014. It's certainly a big year for Harrogate Spring.
We're also opening our £8m state-of-the-art bottling plant in May, which will quadruple production and provide us with the capacity to cement our place as a top five spring water brand and help towards fulfilling our ambition to be the biggest British-owned bottled water brand.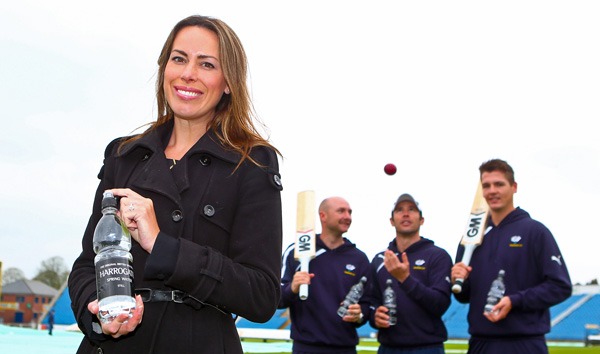 Mark Arthur, chief executive of Yorkshire County Cricket Club, said: We're delighted that Harrogate has joined our list of premium Yorkshire brands that we work with.
It's really important that we work with businesses that share our passion for the county, so we're proud to be working together through what we hope will be a really positive season for us.
Harrogate Water Brands owns and manages Harrogate Spring Water and ethical water brand Thirsty Planet, which was the official water partner of the Rugby League World Cup and has raised over £1.6m for award-winning charity Pump Aid.