Young people have recently completed street art at the Jennyfields Co-op in Harrogate.
The work named 'Journey to your dreams' was supported by both the Co-op and the North Yorkshire County Council with the aim of inspiring young people in the community to aim high.
The project brought together youth workers, the Co-op and many of the young people in the area. Initially they developed ideas for the best project and then followed that with designs. The young people then helped a street artist to paint the images onto the shutters of a currently unused unit.
The Mayor of Harrogate formally opened the artwork and a commemoration plaque on Saturday 31 November 2013.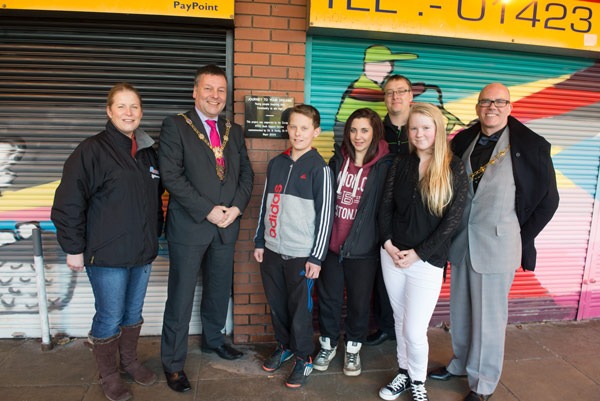 The Mayor of Harrogate, Councillor Mike Newby, is also part of the Jennyfield Styan Community Centre Joint Management Committee and has been involved from the start.
The Mayor of Harrogate, Councillor Mike Newby

Councillor Mike Newby said:

We were looking for a project that would engage both local young people and the Jennyfields Co-op.

This is a great project as it helped get young people involved giving them some ownership of their environment.
Vikki Lever of North Yorkshire County Council Youth Support Services said:

It's really great how everyone came together and made this happen.

Projects like this are very important to the community and was great to get the support of the Co-op.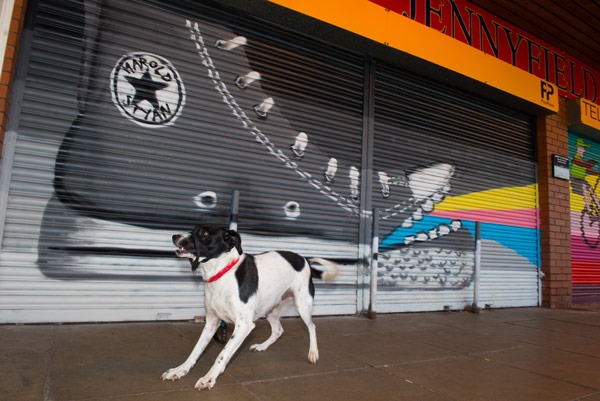 Glen Bush is the Customer Services Manager for the Jennyfield Co-op.
Glen said:

We wanted to do something that would benefit the area and this looked like a great way to help that happen.

We needed to raise £400 to pay for the artists. The money was raised from in-store cash donations from customers and from our own staff. People were really quick to donate too.

Also the response since the artwork has been up has been great – we have been asking for comments in the store and the feedback has been that people really like it.
Main photograph: Elliot Allan, Kristen Clark and Chelsea Weatherill