The Mercer Art Gallery in Harrogate has a high reputation for its blockbuster shows which champion Victorian artists.
This November it will present the first major retrospective exhibition in more than 100 years of the artist Frank Holl (1845 – 1888), one of the great painters of the Victorian period notable for his tragic social realism as well as his penetrating society portraits.
23 November 2013 to 30 March 2014
Although Frank Holl was revered in his lifetime his early death meant that he never fully received the acclaim that his work merited and this exhibition represents the first modern retrospective of this significant artist. The last exhibition of Holl's work to be held was his memorial exhibition at the Royal Academy in 1889 just after his death.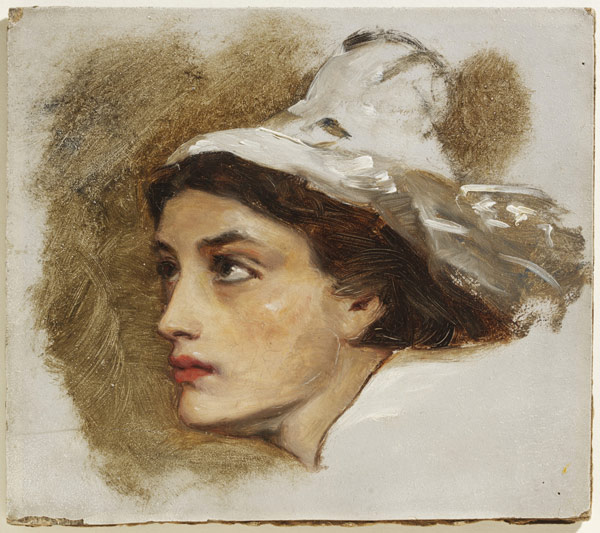 Frank Holl: Emerging from the Shadows, which opens on 23 November 2013 and runs until 20 March 2014, will bring together thirty-five of Holl's major works and examine how, during his short career, the artist became a distinct and insightful voice in British painting.
Jane Sellars, Curator of Art at the Mercer Art Gallery, said:

I have admired Frank Holl's paintings ever since I worked at the Walker Art Gallery in Liverpool which has in its collection Holl's The Fisherman's Home, soon to be seen in this exhibition. It was my ambition, with Mark Bills former curator of the Watts Gallery, to one day make Holl the sole subject of an exhibition that looks at the whole of his career. The Mercer Art Gallery's visitors will enjoy the opportunity to discover the work of an artist who is so little known today, but who in his lifetime was revered by both gallery goers and his fellow artists.
This show will also provide the opportunity to discover paintings which have never before been on public display. These include a portrait of former Prime Minister, W.E. Gladstone, a work which has hung on the walls of his stately home, Hawarden Castle, for over 90 years.
Holl was born in London into a family of engravers. Having entered the Royal Academy Schools in 1860, the young artist achieved early notable success with his powerful portrayals of the impact of departure, loss and death. These attracted much attention, with a commission in 1870 from Queen Victoria to capture a community's hard life at first-hand in the poor fishing village of Cullercoats.
However the 1880s witnessed a change in direction from subject painting to portraiture – a change that was chiefly brought about by financial need. With a family, a studio house in London and a house in Surrey – both designed by Richard Norman Shaw – Holl had lived beyond his means.
Holl went on to become an acclaimed portraitist and produced many portraits of the leading figures of his day. Elected Royal Academician in 1883, his career was at its peak and portrait commissions were constant. However his rigorous regime of painting had a detrimental effect on Holl's health which ultimately led to his early death, aged just 43.
Frank Holl: Emerging from the Shadows, has been curated by Mark Bills and the curatorial team at the Watts Gallery, Surrey alongside Jane Sellars, The Mercer Art Gallery, Harrogate. The exhibition has also formed a partnership with the National Portrait Gallery, London, with assistance from curator Peter Funnell. The exhibition explores in parallel both Holl's subject paintings and his portraits, considering both the significance of Holl's output and his renewed relevance today.
This is a great opportunity to discover much more about this little-known artist, entry is free and the exhibition runs from 23 November 2013 until 20 March 2014 at The Mercer Art Gallery, Swan Road, Harrogate, North Yorkshire.