Detectives are asking for the public's help following a series of high value burglaries across the Harrogate District that have occurred over the last two months between Ripon in the north and the border with West Yorkshire in the south of the county.
Officers suspect that a significant number of these offences have been committed by organised criminals, travelling into North Yorkshire from other surrounding force areas.
The properties targeted have been in affluent areas and in the main, the suspects have stolen jewellery, electronic items and in some cases, military medals and antiques.
Police are carrying out extensive enquiries to bring the offenders to justice and have recently made a number of arrests related to these incidents. However, members of the public are urged to be on their guard and contact them if they see any suspicious vehicles,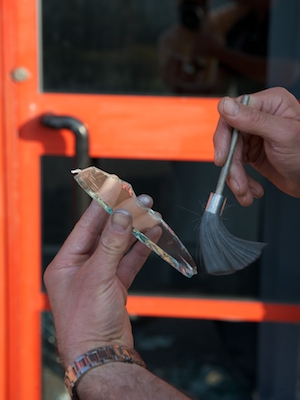 people or activity in their neighbourhoods.
Detective Inspector Pete Martin, of Harrogate CID, said:

We are urging anyone, particularly people who live in rural villages or on the edge of towns, to be vigilant and report any person or vehicle. It's highly likely that the offenders have visited the areas in advance to check out people's movements before committing the offences.

It is also very helpful to the police if you note down the registration number of any suspicious vehicles which you see.

Please don't ever think your information is trivial, it could be vitally important to our investigation. Please trust your instinct and report anyone or any vehicle that looks out of place. This type of information can be of huge value to the police and regularly helps us to disrupt criminals.
A number of the offences have been committed during the day when the householder has been out at work or has left the property unoccupied for a period of time. So it's important to make your home look occupied now that dark nights are with us. Officers advise people to leave a light on if they are going out for the evening or set a timer switch if they aren't returning home until the hours of darkness.
Please tell your neighbours if you are going away on holiday and ask them to be vigilant. Likewise, look out for your neighbouring empty properties and report any suspicious activity.
To report suspicious activity in your neighbourhood or if you can help the burglary investigations, please call North Yorkshire Police on 101, select option 2 and ask for Harrogate CID.
If you wish to remain anonymous, you can pass information to Crimestoppers on 0800 555 111.
If you see a crime in progress, or in an emergency always call 999
Free security assessments from crime reduction charity
North Yorkshire Police is working with partners including the crime reduction charity, Community Action and Support Against Crime (CASAC). Residents of North Yorkshire and the City of York can request a free, no obligation security assessment of their home from the charity.
CASAC is a non-profit social enterprise that works with community safety partnerships and is dedicated to reducing crime. Over 75,000 properties have been made secure by CASAC with less than 0.01% of these properties being victims of repeat burglary, where access has been gained through security products fitted by CASAC.
To book an assessment call 0845 519 2122 or visit www.casac.org.uk