The agencies who work together to help protect North Yorkshire's communities from sexual and violent offenders, today welcomed the annual report of the county's Multi-Agency Public Protection Arrangements (MAPPA).
The report demonstrates how the MAPPA process of identification, assessment and management of sexual and violent offenders is achieved by applying a structured approach, from prison through to supervision and monitoring in the community.
The annual report shows a low level of serious reoffending and, just as importantly, it gives a clear context to what it actually means in practice to work with these offenders.
The report also highlights some of the milestones made this year in improving protection and reducing offending in our communities – including how Restorative Justice is taking off in North Yorkshire, a new approach for offenders with a personality disorder and the day in the life of a public protection officer.
Twelve years ago, probation, police and prisons were brought together within the statutory Multi Agency Public Protection Arrangements in England and Wales to provide robust management systems for some of the most dangerous offenders living in our communities.
Today, MAPPA continues to provide the framework to ensure joint working with probation, police, prison and other relevant agencies and enhanced communication to manage the risk these offenders pose to the public.
Convicted sex offenders are now subject to more checks than ever before. The sex offenders register ensures monitoring is in place and agencies can continue to protect the public from known sex offenders living in the community.
The full report can be found here:
http://www.mappayorkandnorthyorkshire.org.uk/Uploads/Documents/MAPPA%20Annual%20Report%202011-12.pdf
Level 1 involves ordinary agency management (i.e. no MAPPA meetings or resources);
Level 2 is where the active involvement of more than one agency is required to manage the offender but the risk management plans do not require the attendance and commitment of resources at a senior level.
Level 3 is where senior oversight is required.
Deputy Chief Constable of North Yorkshire Police, Tim Madgwick, said:

Protecting the public from harm is at the very heart of the MAPPA Responsible Authority (police, probation and prison services) and everything we do is geared towards keeping our communities safe.

While we cannot eliminate every risk, our priority is your safety. Members of the public should be reassured through this year's report which highlights the relentless work taking place 24 hours a day, seven days a week, to protect our communities from harm.

We continue to be one of the safest places in the country with the lowest crime rate in the whole of England and have an excellent track record in disrupting criminality and bringing offenders to justice.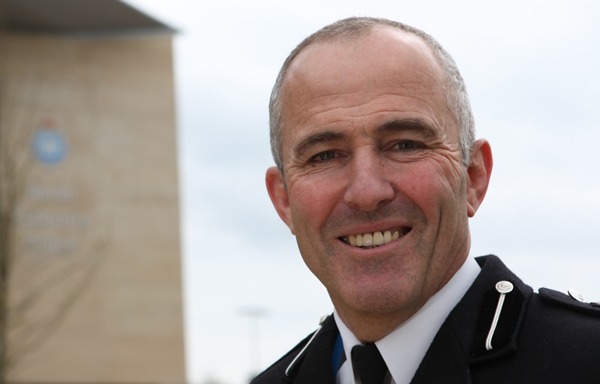 Chief Executive of York and North Yorkshire Probation Trust, Pete Brown, said:

Protecting our communities from harm is number one priority for all of us who work together under the MAPPA process. The low level of reoffending shown in the report demonstrates the commitment of everyone involved in the process and the effectiveness of the safeguards we have put in place.
Chris Dyer, Governor, HMP Northallerton said:

Public protection remains an immensely challenging area of work and we acknowledge the commitment of professionals across a wide range of disciplines who work together in ensuring public safety.

This report, like those in previous years, demonstrates the positive working relationships that exist between all agencies that together make up the MAPPA structure.

Communities in North Yorkshire and the City of York should feel confident and reassured that through our strong partnerships approach and stringent management of offenders; we are reducing crime and making North Yorkshire a safer place.