Nearly 40 Junior Harriers competed in the first West Yorkshire league at Wakefield on Sunday (20 October 2013)
Running in warm sunny conditions on a testing hilly course, all the athletes competed well, demonstrating yet again the strength of running in the town at present.
Pride of place went to the U17 ladies who finished first with Lauren Woodhall leading the team home in 4th place, closely followed by Claire Jones 8th, Millie Howard 9th, Ciara Martin 12th, Molly Webster 23rd, Lucy Ireland 25th, Alex Tetley 28th and Rhiannon Lyon 31st.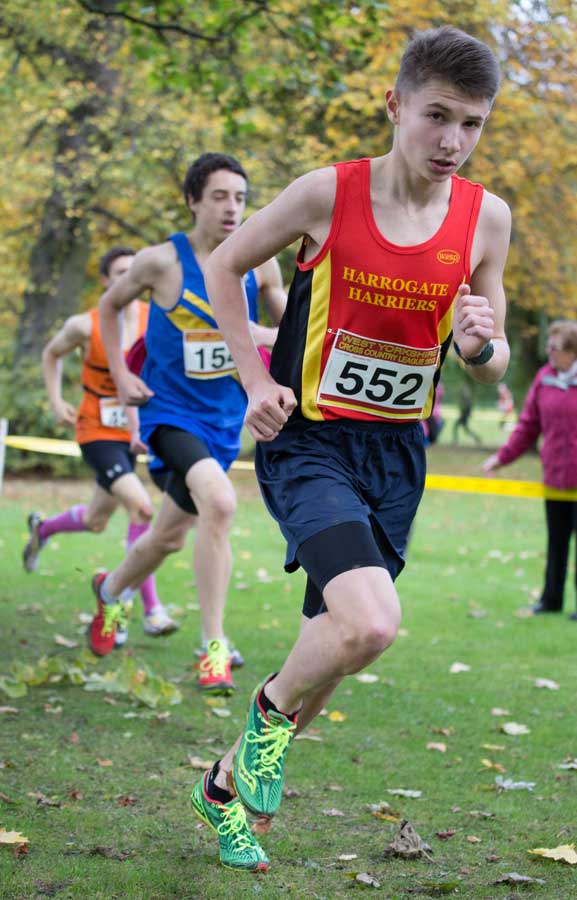 In the U17 men Mark Taylor had a great run to finish tenth, whilst in the U15 boys the team finished second, 2 points behind York with George Mills 3rd, Ed Burgess 5th, Louis Maurice 11th, Jack Brennan 17th, Peter Bowles 20th,and  Owen Martin 36th
Millie Gray ran strongly in the U15 girls finishing 11th, with Rebecca Wood running strongly in 23rd.
In the U13 boys the team finished 7th with Ben Brennan 26th, Dan Howard 36th, Elliot Brewins  48th, Oliver Earl 49th, Louis Zoing 50th all packing well.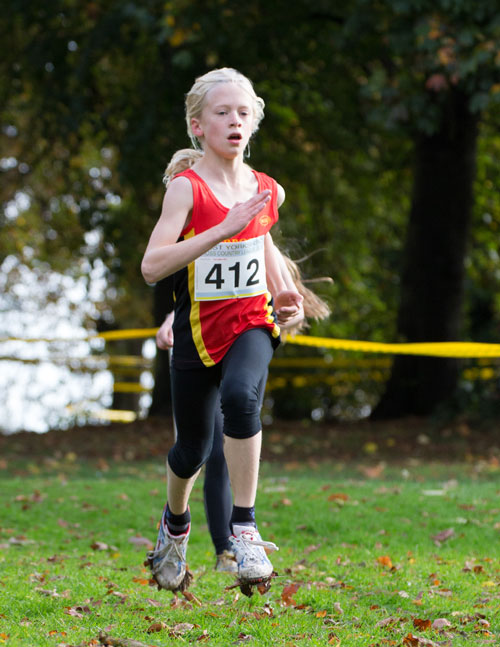 The U13 girls team finished 9th with Isobel Harris 46th, Amy Warrington 51st, Olivia Dobinson 54th, Maddy Hinchcliffe 63rd, and Heidi Goddard 66th.
Finally Amy Proctor had an excellent run in the U11 girls finishing 2nd, ably backed up by Sophia Bottomley in 17th, twin sister Emma Proctor 19th , with Lily Wallen in 30th to finish 4th team to cap another fine team performance.