Baking Fever seems to be hitting the country as 'The Great British Bake Off' nears its finale.
Nidd Hall Hotel near Harrogate will be hosting judge and celebrity master baker Paul Hollywood on Saturday 19th October 2013, where he will be to demonstrating his culinary skills.
The Paul Hollywood weekend is part of packed three night weekender – beginning with pre-dinner cocktails at the General Manager's reception on Friday evening, an extravagant three course meal followed by live entertainment with their resident entertainment team and comedian Denny Walters – one of Liverpool's finest!
Saturday kicks off with a fabulous breakfast, then the foodies amongst the guests can take part in the cookery demonstrations – learn how to create the perfect Yorkshire pudding – by Nidd's own award winning chefs.
Guests can also pick up tips at the Cupcake Decorating Demonstration and then test their culinary knowledge in a Cookery Quiz Time.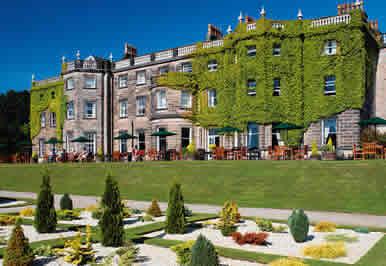 A specially designed kitchen set will be created where guests can watch Paul's cookery demonstration, including how to make his signature bread the 'eight strand plaited loaf' as seen the BBC's Great British Bake Off!
There will be a fun chance for a couple of guess to compete 'Generation Game' style and have their creations judged by Paul.
General Manager at Nidd Hall, Rob Jenkins knows that it's going to be a fantastic break:

We're thrilled to have such a renowned master baking visit Nidd Hall, and we're looking forward to him sharing his knowledge with our guests. Here at Nidd we see ourselves as the 'Home of the Star Breaks' – having already welcomed Lesley Garrett and Jane MacDonald earlier in the year, we will also be hosting Jason Donovan next month and Aled Jones in December and more star breaks planned for next year!