Update Thursday 19 September 2013: Detectives investigating an alleged sexual assault in Harrogate have identified two further witnesses they would like to speak to.
Officers are trying to trace a couple who were in the area at the time of the alleged incident.
The couple were sitting together on the wall of the Jubilee Multi Storey car park.
The woman is described as in her late teens or early 20s with blonde or light coloured hair. She was wearing black or dark-coloured leggings, and a combination of two tops, one which was open down the middle like an open shirt with a light or white vest or t-shirt underneath.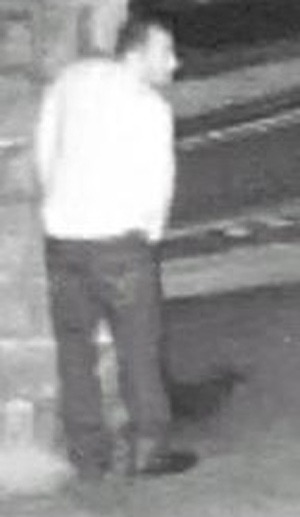 The man is also in his late teens or early 20's with dark hair. He is wearing a black or dark jacket over a lighter coloured top. He was wearing a pair of knee-length shorts and what appear to be boating style casual shoes with ankle socks.
The couple were in the area for some time sitting in the same position and if they recognise themselves from this description they are urged to contact the police.
If anyone recognises the couple could they are also asked to get in touch.
Officers would like to emphasise that the couple are not in any trouble but their assistance in the investigation would be very much appreciated.
Anyone who can help the investigation is urged to contact North Yorkshire Police on 101 – select option 2 – and ask for Harrogate Protecting Vulnerable Persons Unit.
or email pvpwest@northyorkshire.pnn.police.uk
If you prefer not to give your name, Crimestoppers can be contacted on 0800 555 111.