Multi-million selling international author Kate Mosse OBE (pictured) has been announced as the latest Special Guest at Harrogate's new History Festival.
Mosse's book Labyrinth was named one of Waterstone's best novels of the past 25 years, and she is also co-founder and Honorary Director of the Women's Prize for Fiction, previously the Orange Prize.
She will be joining fellow Special Guests Rose Tremain CBE, Fay Weldon CBE and Lindsey Davis.
Harrogate International Festivals is behind the new Harrogate History Festival, which takes place this autumn from 25-27 October 2013, at the Old Swan Hotel.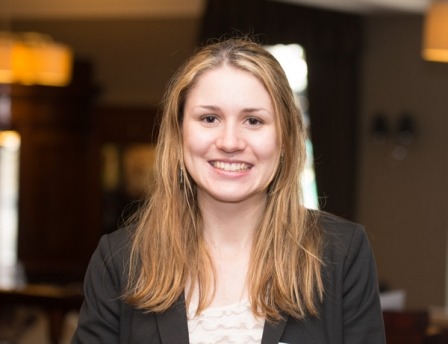 Laura Givans, literary manager at the Festivals, said:

It's a really exciting line-up. We have such a strong reputation with the Theakstons Old Peculier Crime Writing Festival so we wanted to make sure this new literature event had the same star quality as well as varied and lively panel discussions.

We're delighted to expand our offer with this innovative new festival.
Historical literature is in vogue at the moment, with recent TV series such as The White Queen and the resurgence of Sherlock Holmes, with Benedict Cumberbatch as Sherlock.
As well as Special Guest interviews, there are panels on some of the most engaging themes in historical fiction including the Art of Detection and Sherlock Holmes and the search for Richard III remains with Philippa Langley and historian Michael Jones, who played key roles in the discovery of his remains beneath a Leicester car park.
Laura added:

Anyone who watches Who Do You Think You Are knows how history in fact makes us who and where we are today, individually, culturally and in society at large. That's why it's so engaging.
Panels also discuss women who slept with tyrants throughout history from Henry VIII to the Nazis, exploring why they can be such interesting subjects for historical fiction. 'To Battle! Conflict in Fiction' ventures onto the battlefields of past glories and gore.
Kate Mosse's Labyrinth was made into a feature film for Channel 4 television by Ridley Scott staring John Hurt and Tom Felton. She was also named by the Bookseller as one of the fifty most influential people in British publishing.
For the full programme of inspirational writers, visit www.harrogateinternationalfestivals.com/history