A York man who supplied Class A drugs to a teenage girl from Knaresborough, leading to her tragic death is facing up to a long jail sentence.
Luke Carey, aged 25, of Wigginton, was imprisoned for six years and five months at York Crown Court today (Wednesday 7 August 2013) after admitting to supplying 16-year-old Poppy Rodgers with 4-methylamphetamine in the hours before her death.
Poppy collapsed after being given the drug at a house in the Tang Hall area of York on 19 April 2012. She was rushed to hospital but sadly died shortly after midnight.
Carey was arrested and eventually pleaded guilty to possession of a Class A drug with intent to supply.
It was also revealed at court that Carey had supplied 4-methylamphetamine to Poppy knowing that the same type of drug had led to the death of 22-year-old John Causer in York a year before.
Detective Chief Inspector Nigel Costello, of North Yorkshire Police, welcomed Carey's sentence.
Detective Chief Inspector Nigel Costello said:

I am pleased that Luke Carey pleaded guilty and did not delay justice any longer than he already has done.

That said, he has, up until the eleventh hour, put Poppy's family through the unnecessary suffering of court proceedings but they have acted with the utmost dignity.

Poppy's life was just starting, she was an impressionable teenager and it was the moral obligation of Luke Carey as an adult in her presence that tragic day to ensure that she was kept from harm.

Instead he exploited her vulnerability by providing and encouraging her to take drugs. A drug he knew had potentially been linked to the death of someone a year earlier.

Although the jailing of Luke Carey will never be sufficient as it does not replace Poppy, I do hope that her family achieve some satisfaction from the sentence and that they can begin to put the tragic events of that night behind them.
DCI Costello added:

Since Poppy's death there have been other seizures of 4-methylamphetamine in the North Yorkshire Police area, some of which are ongoing investigations. However, the presence of this particular drug is still relatively rare on our streets.

This tragic case highlights the very real dangers of taking drugs. Often people don't know what they are taking, how strong the drug is or what it has been mixed with.

My advice to people is: if you are thinking of taking drugs, think again.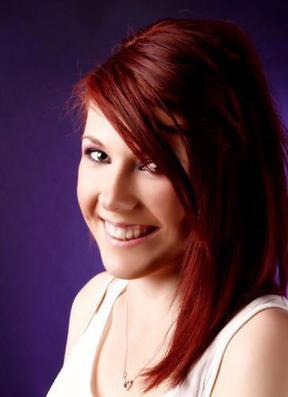 Statement from Poppy's dad, Mark

Poppy's mother Ann and I would like to thank everyone who has supported us throughout the 15 months since we lost our beautiful daughter.

In particular our family, and so many good friends, without whom I don't think we would have made it through to today. Also, Poppy's own young friends who have shown such maturity after losing their friend at such a tender age.

We would like to thank North Yorkshire Police, the Crown Prosecution Service and the instructed barrister who I know have all worked diligently to ensure that all relevant facts were presented to the court.

And I would like to thank the press, for affording us space to try to make sense of our loss.

You would have to have known Poppy to fully understand me when I describe her. She was naturally beautiful. She was full of fun and totally trusting. There is now a hole in the world that will be there for years to come that should have been filled by her magic. That is a loss to everybody.

Carey eventually pleaded guilty to supplying the drug that killed Poppy. He acted illegally that night and in some small way is now being punished for that. The sentence will never be enough as Ann and I had our daughter taken from us, which I understand in law may not be murder, but it certainly feels like that to us. No sentence will replace our loss.

Adults may choose to take drugs, but those prepared to give drugs to a child is beyond belief. Carey gave this poison to my little girl in the full knowledge that it had already killed.

There are other people who should feel some responsibility for what happened to Poppy. Adults who should know that when a teenage girl is lost, as they often are, you should point her back to the safety of her family, not encourage them to stay away or conceal them.

Adults who, that night, on seeing a child in trouble, could and should have done so much more but did not.

Unfortunately, Poppy came into contact with so many who acted immorally and, whilst we won't ever see justice for that, we hope that they live with their share of the responsibility of what happened to Poppy on their minds for the rest of their lives.
North Yorkshire Police takes drug dealing extremely seriously and want to hear from anyone who has any information about the supply of drugs in their community.
If you suspect anyone of supplying drugs in your area, contact North Yorkshire Police on 101 – select option 1 – and pass information to the Force Control Room.
If you prefer not to give your name, Crimestoppers can be contacted anonymously on 0800 555 111.