Western Primary are embarking on a new programme of community cohesion.
The school is developing areas of healthier living and learning within the school, having successfully completed the first stage of the North Yorkshire Health & Wellbeing Award with a commendable application.
For the first stage, the school considered where they are in terms of health and welfare and identified areas for improvement. Three areas Western will be focusing on will be PE and sport within the school, staying safe with road safety awareness and promoting positive friendships between pupils.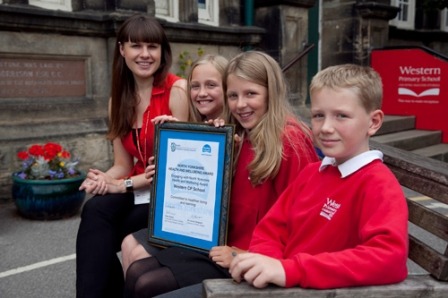 The Award has three stages over three years. After the successful completion of Stage One, Western will implement the new priorities over the coming year. Stage Three will consist of a review of the health and wellbeing priorities.
Head Teacher, Cheryl Smith said:

This award is wonderful news for the school. By promoting the values of health and wellbeing we will stimulate the development of knowledge, skills and understanding in the children of healthy living and learning.