A Thirsk man has been sentenced at Teesside Crown Court for abusing an elderly and vulnerable resident of a Northallerton care home.
John Terence Waite, 52, was banned for life from working with vulnerable disabled people, given 120 hours of community service and fined £750. He pleaded guilty at a previous hearing earlier this year to ill treating or wilfully neglecting a person without capacity. The victim is a man aged in his late 60s.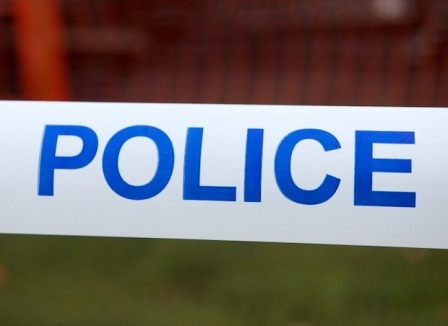 The investigation began in February 2012 when the management of Beechwoods care home reported incidents of abuse, which took place between October 2011 and December 2011. Waite had been dismissed by the home following an internal enquiry.
Police enquiries showed that Waite had physically abused his victim by handling him roughly. He had also verbally abused him with extremely strong language. In one incident, Waite had sworn directly into his face.
Detective Constable Rich Hampson, of North Yorkshire Police's Protecting Vulnerable Persons Unit, led the investigation.
DC Hampson said:

Waite's actions were utterly abhorrent and committed against a vulnerable and elderly man who was not able to defend himself against this shocking and wholly unacceptable abuse.

Thankfully his former colleagues reported Waite's atrocious behaviour to the care home's management, who in turn suspended him while investigating the allegations, before reporting the very serious complaints to the police.

This was a difficult and complex case to investigate as it depended on being able to prove that the victim lacked mental capacity. The key evidence which allowed the police and Crown Prosecution Service to secure the conviction was provided by a consultant psychiatrist.

Helen Taylor, Corporate Director for Health and Adult Services at North Yorkshire County Council, said:

North Yorkshire County Council investigated the allegations of abuse at Beechwood care home through North Yorkshire's Multi-Agency Safeguarding Adults procedures, working closely with North Yorkshire Police.

We take all such allegations extremely seriously and investigate rigorously, as the protection of vulnerable adults is a top priority for the county council.
Anyone who would like to report abuse taking place in care homes should report the matter to their management immediately.
Or, if they would prefer they can report it to:
North Yorkshire Police – 101, www.northyorkshire.police.uk
Adult Safeguarding at North Yorkshire County Council – 08458 727374, www.northyorks.gov.uk
Care Quality Commission – 03000 616161, www.cqc.org.uk