Helen Williams at Harrogate and District NHS Foundation Trust as been awarded the Mark Kennedy award for improving the quality of care.
ID Medical has recently sponsored the Harrogate and District NHS Foundation Trust (HDFT) Staff Achievement Awards 2013 and presented Helen Williams with the highly commendable Mark Kennedy Award.
The Staff Achievement awards Summer Ball, held at the Pavilions of Harrogate on Friday 19th July, incorporate 'Celebrating Success' and 'Long Service Awards' to promote outstanding good practice and innovation from staff across the organisation and to recognise staff who have worked for the NHS for 25, 35 and 40 years. The Mark Kennedy award itself involves the people who use the Trust's services in implementing change and improving the quality of care.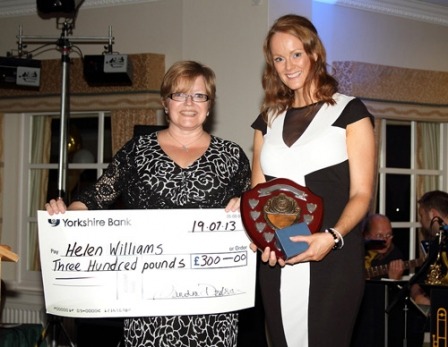 Strategic account manager at ID Medical, Julia Gardner said:

We were privileged to present Helen with the Mark Kennedy award at the Harrogate and District NHS Trust Staff Achievement Awards

It is imperative for NHS Trusts to recruit staff with the right values to improve levels of patient care and it is safe to say that Helen and her fellow colleagues have gone above and beyond, contributing significantly to improving the quality of care at HDFT.

Corporate Social Responsibility is at the heart of everything we do at ID Medical and our involvement with the HDFT Staff Achievement Awards enables us to join the Trust in recognising individuals and teams who are making a real difference every day. Congratulations to all nominated staff.