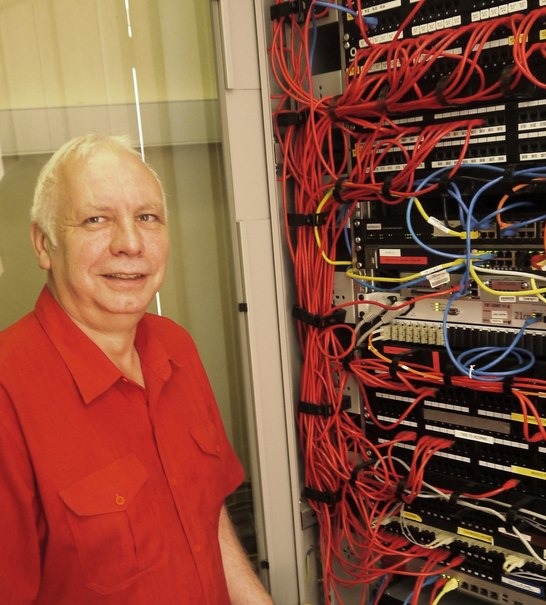 Oakwood Park Business Centre, a growing business park on the outskirts of Harrogate has expanded its fibre optic capacity to 100 mega bytes in preparation for the opening of a new office development 'The Elms'.
The new offices will provide flexible workspace across two floors, all with views of the open countryside. The development will comprise of 17 offices, the smallest office will accommodate two people, with larger offices, office suites and open plan space accommodating 30+ people.
In 2011 the business centre invested in fibre optic technology and was awarded Smart Park status by NyNet. Since then a succession of businesses have moved to the Park
Alan of the Oakwood Business Park said:

Installing the technology has given us fantastic flexibility, it has allowed us to develop the Oakwood Park site with a number of new office developments and provides reassurance that we can meet the technological demands, as new businesses move to the Park. I made the decision to expand the bandwith to 100 mb, in preparation for the opening of The Elms'.

The speed and resilience of our fibre optic connection can not be compared with broadband supplied by typical telecoms companies. Our fibre optic connection is pure, dedicated and the cables run directly to the business centre. It provides consistent speeds whether you are uploading or downloading and we receive a business response service which is treated as high priority. The connection offers a reliable and cost effective solution for businesses. We are also finding most of our tenants are switching over from traditional landlines to VOIP telecommunications as the cost savings are extremely attractive.

We are close to completing The Elms and encourage businesses to pop along and view our facilities, we are only a one minute drive from the A61 Ripley roundabout.We are fortunate to be in a stunning location, we have technology which matches any large city, yet we don't have the daily stress of road congestion or parking issues.