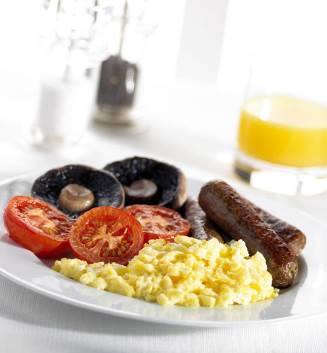 The Deliciouslyorkshire Awards is calling on businesses that offer first-class 'Full Yorkshires' and top-notch Afternoon teas to enter this year's competition – as it unveils three new categories in the 2013 Awards.
Over the last eight years the Deliciouslyorkshire Awards has taken "A Big Bite of Yorkshire's Best' to become one of the most talked about food award contests in the county, and this year it's adding 'Best Yorkshire Breakfast' and 'Best Yorkshire Afternoon Tea' to its Champion Categories.
Cath Clelland, from Deliciouslyorkshire said:
Yorkshire is as famous for its afternoon teas and breakfasts as it is for its puddings and rhubarb, and from extraordinary eggs to super scones, we felt it was time that the Awards reflected the amazing produce and hard work that goes into these regional favorites.
We're urging any business that's proud of its tea and toast to get involved and be in with a chance of becoming a Deliciouslyorkshire Champion, which will help raise their profile not just in Yorkshire but across the UK.
Cafes, tearooms, hotels and B&Bs thinking of entering the new category will need to prove 'sustained use of regional produce' and that a substantial part of their tea or breakfast menu is made up of produce from the local area. College students and teachers will also be able to show off their skills in a new 'Best Yorkshire Food Initiative in a College' category.
For full terms and conditions of entry and for more about the Deliciouslyorkshire Awards log on to Deliciouslyorkshire.co.uk/awards
The full list of Deliciouslyorkshire categories are: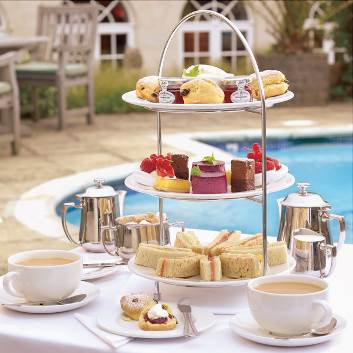 2013 Product Categories
Best Drink
Best Dairy
Best Bakery
Best Confectionery
Best Ready to Eat
Best Fresh Meat
Best-Prepared Meat
Best Fish & Seafood
Best Savoury Condiment
Best Sweet Preserves
Best Independent Retailer of Local Products
Best Wholesale / Distributor
2013 Champion categories
Best New Business
Best New Product
Supreme Product
DY Brand Champion
Best Yorkshire Breakfast
Best use of Local Produce on a Menu (Hotel/Restaurant)
Best Yorkshire Afternoon Tea
Best Yorkshire Food Initiative in a College