Harrogate law firm, Raworths, is taking to the stage and putting on a mock trial at Harrogate Theatre on 25th June 2013 to demystify the Court process for businesses. Led by Jonathan Mortimer of the Dispute Resolution team at Raworths, a trial of a commercial dispute will be acted out. It will also provide numerous tips to businesses as to how to avoid a dispute escalating to a Court hearing.
Raworths partner, Jonathan Mortimer said:

The prospect of going to Court is daunting for businesses and individuals alike. By staging a mock trial, we can give a real insight into the Court process.

Amongst other highlights, witnesses will be cross-examined and there will be a judgement at the conclusion of the case. We also hope to have some humour on the way.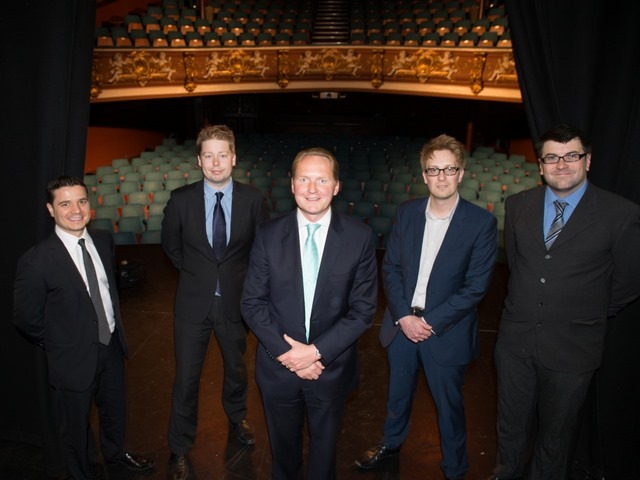 The fictitious commercial dispute will be acted out on stage at the Harrogate Theatre with Jonathan Mortimer as judge, supported by employment partner, Deborah Boylan as the Court Clerk. Senior Associate Matt Hill will be the Defendant's legal representative and Ervin Shakaj, trainee chartered legal executive will play a company director. The litigant in person will be played by Harrogate actor, David Kendra.
Jonathan Mortimer said:

At the risk of taking on new careers in acting, my team has been working hard on the script and their roles in the performance. We are due to have a dress rehearsal shortly. I am particularly grateful to the Theatre for providing the main stage for the event itself which is a great privilege .
Raworths is a member of the new Harrogate Theatre Business Club and this is the first occasion the Theatre and Raworths have worked together.
Robert McMurdo, Head of Development at Harrogate Theatre says:

The Harrogate Theatre Business Club is about bringing businesses into the Theatre. As an arts organisation we want to be a creative hub for business, something that Raworths are clearly embracing through this unique event.
Over 110 guests have already booked to attend the Mock Trial including many local business people and representatives from various schools and colleges in the area.
For more information about the Mock Trial, please contact Jonathan Mortimer on jonathan.mortimer@raworths.co.uk