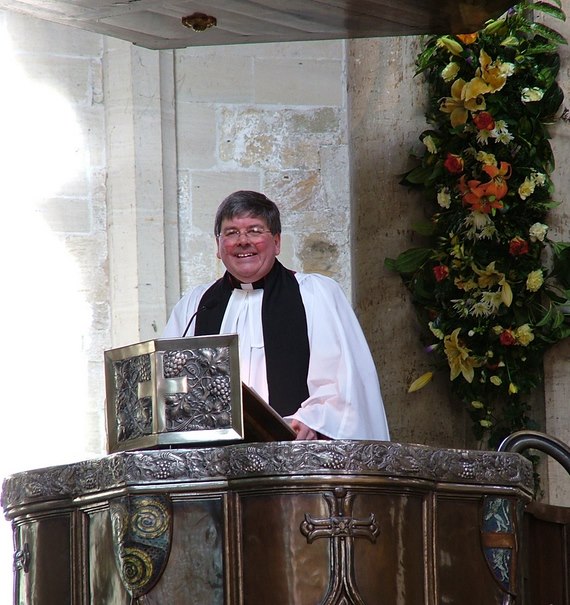 The Dean of Ripon, the Very Revd Keith Jukes, has died peacefully in Harrogate District Hospital today (Tuesday 21 May 2013).
The Dean was 59-years-old and had been admitted to hospital hours earlier.
His sudden death has been described as a great shock by Bishop John Packer, the Bishop of Ripon and Leeds, who has expressed his deep sadness and that of the Diocese of Ripon and Leeds at the news.
Bishop John Packer said:

Our love and prayers go to Suzanne and his children Laura and Matthew. Dean Keith was greatly loved by the Cathedral community and by people in the wider city and his death will leave a hole in many of our lives. I have lost a close colleague and personal friend. Keith has been a tremendous influence for good within the Cathedral and Diocese – we shall miss his integrity, his ready smile and his generous support.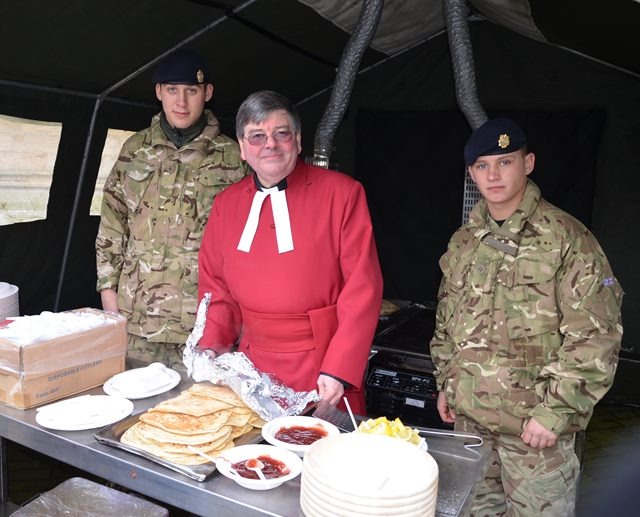 Dean Keith's wife, the Revd Suzanne Jukes, was with him at his bedside when he died. On Sunday May 19th the Dean had written an announcement to be read at services in Ripon Cathedral. In it he told the congregation that he had been unwell and that tests had revealed a growth in his upper abdomen which doctors were convinced was cancerous. The note concluded "I am at home at the moment, feeling very weak and tired, but in good heart. I know that come what may, God is with me, and my life is in his hands. Please pray for me, and for Susanne and our family. God bless you all, Keith."
Keith Jukes had been Dean of Ripon for six years, taking up the post in March 2007, following eight years as Vicar at Selby Abbey .
Bishop John Packer paid tribute to Dean Keith's ministry at Ripon Cathedral since his arrival in 2007:

During his time at Ripon Cathedral it has been re-energised as a centre of worship for the city, for the diocese and for many throughout North Yorkshire. Perhaps the greatest of Keith's achievements was his vision for the West Front of the Cathedral where glass doors now symbolise the Cathedral's openness to the city.

Keith has been instrumental in the appointment of Canon Paul Greenwell as Precentor to inspire worship at the Cathedral and more recently Canon Elizabeth Sewell as Canon Educator. Our task now is to honour Keith by continuing the work of mission and ministry which he has so successfully initiated.

Suzanne and he have brought a sense of confidence and enthusiasm to the life of cathedral and diocese and we commend him now into God's care.
Julian Smith, Member of Parliament for Skipton and Ripon, said:

I am hugely saddened to hear of the death of the Dean of Ripon Cathedral. My thoughts at this time are with his wife Suzanne and his entire family.

At my meetings with Dean Keith I was always struck by his passion for and commitment to Ripon. He was an inspiring leader of the Diocese and understood completely the important role of the Cathedral within the City. I very much enjoyed listening to him preaching – he was engaging, funny and always challenging.

Dean Keith was a forward thinking Church leader whose death has come too soon and will leave a great sense of shock in the community he represented and served so well.