Harrogate College students are in the finals stages of  preparations to present their BA Graduate Fashion Show this Thursday, 23 May 2013.
The show is always anticipated with great excitement, as every year the students excel themselves and produce stunning designs and a memorable show that the audience talk about for many days after.
This year the show, which is always a student production, is raising money for OXFAM and is being held at the St Georges Hotel in Harrogate.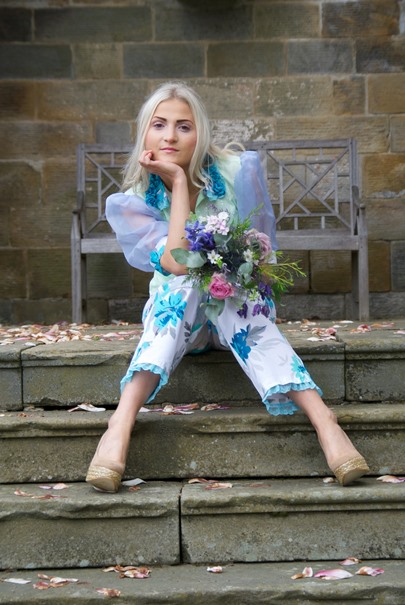 Students have rallied a great team of volunteers to model,do hair, make-up  staging, dressing and generally getting the show up and running. All three levels of Harrogate College fashion students are involved and as with every year expectations are high for a great event.
There will be two showings the first commencing at 2 pm. This show they are inviting school students to and offering free entry, hoping to inspire future generations of fashion designers.
Then the evening show will open its doors at 7pm with the show starting at 7.30pm. The new Mayor of Harrogate and consort will be attending alongside the president the Harrogate Chamber of Commerce and for the very first time the new principal, Debra Forsythe Conroy will be attending.
Tickets are available at £7.50 each with all profits going to Oxfam. To get your ticket please contact Elaine Wright in Harrogate College Business Support – ewright@harrogate.ac.uk
The Harrogate College BA Graduate Fashion Show will also coincide with Foundation Degree and BA (Hons) End of Year Show at Harrogate School of Art and Design, commencing Tuesday 21st of May to 21st June. Open Daily 10am – 4pm.
At this show you will have an opportunity to see the student's wonderful creations up close and see the stunning portfolios of work that are the culmination of the last year of study.