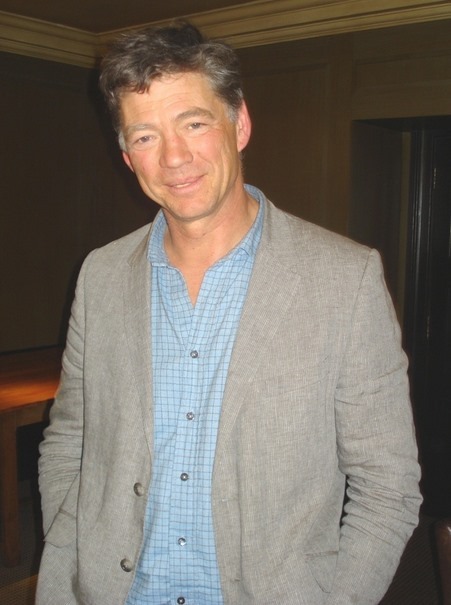 Guy Watson, the BBC Farmer of the Year and founder of Riverford Organic Farms, was guest speaker at a major business lunch in Harrogate.
Addressing guests at the Cicada Spring Lunch, Guy talked about how he started the Riverford veg box delivery company 25 years ago and developed it into the £44 million turnover business it is today.
Riverford has four farms – including Home Farm at Newby Wiske, near Northallerton – where fresh, seasonal fruit and vegetables are grown and then packed into veg boxes for delivery to customers across the North.
Guy, who grew up on the Watson family farm in Devon, said:

We're very much a values driven company based on good business, good food and good farming. As a business, we have good long term relationships with our franchisees, staff and customers and we an excellent reputation for looking after our growers.

Good food is part of our culture and encouraging people to sit down and eat well and eat food that has been made with love is very important to us. And good farming is about being organic – it doesn't have all the answers but organic is a lot better than conventional farming methods.
Guy pointed to Riverford remaining competitive in a declining organic market place by being innovative and taking unnecessary costs out of its supply chain. "Our produce is cheaper than buying organic veg in the supermarkets," he said.
Looking to the future, Guy said he was still contemplating making Riverford 'stakeholder-owned', whether that was by its employees or its customers. New ideas included recipe boxes and other customer engagement initiatives to get people cooking.
Guy added: 

We are an internet retailing business and our e-commerce has to be the best'