From Sunday 19 May, Northern Rail will operate an additional morning Sunday service from York to Harrogate.
The service that currently starts at Knaresborough will be extended back to York to start at 11.14, providing an earlier Sunday morning service.
There will also be an earlier service from Harrogate to York at 10.48, giving leisure travellers the opportunity to spend more time in both popular cities on a Sunday.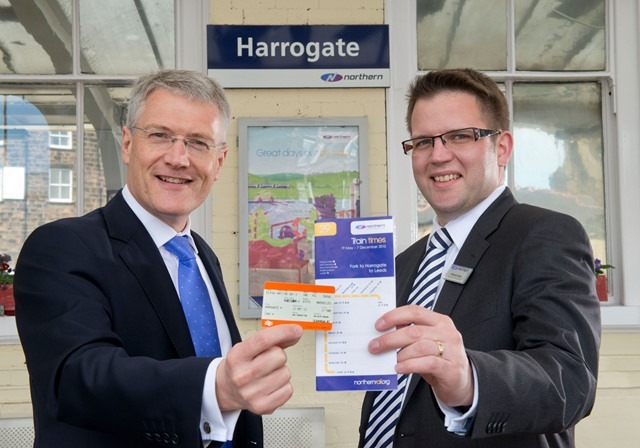 Richard Allan, Area Director for Northern Rail said:

This is the latest improvement to services on the Harrogate line, following a new Saturday evening train from York and more seats and services on Sundays. Working with and listening to the local communities we serve helps us deliver passenger friendly improvements such as these and plan for future investment.
Andrew Jones, the MP for Harrogate and Knaresborough, said:

The increasing popularity of the Harrogate line is driving these changes to the Sunday timetable.

It is good to see the growth of passengers being responded to so positively by Northern Rail with this new service. And a new service will encourage more people to use our railway.

Good transport links are essential if we wish to see our local economy grow. An additional service before noon on a Sunday will give shoppers and tourists the chance of a longer day at their destination. This, in turn, will provide a welcome boost to local businesses.

These changes come on top of an already improved service and other important changes such as fast ticketing machines, enhanced signaling and new direct service from London.
New timetables can be found at manned stations or downloaded from northernrail.org. Passengers are advised to check the new timetables for confirmation of the revisions.