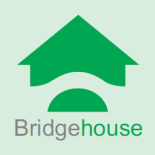 The North Yorkshire Police have opened a Sexual Assault Referral Centre (SARC) which will significantly improve services for victims of rape and sexual assault.
Known as Bridge House, the SARC provides access to services and support for victims under one roof. Bridge House is not a police station but provides a homely environment for victims to talk through the options available to them.
Crucially, victims do not have to report the crime to the police to receive help and they can contact the SARC by telephone to make an appointment. Any forensic evidence which is available can then be gathered and kept until the victim decides whether or not they want to involve the police.
A pre-arranged appointment with the centre is needed, on arrival individuals using the service are  met by one of the staff at the centre whose role is to look after you immediate needs and determine the service you require. A discussion will take place about the choices you have.
If you choose to report your crime, North Yorkshire Police has a special team of police officers called SOIT officers (Sexual Offences Investigation Trained Officers). These police officers have been given specialist training to deal with victims of rape and sexual assault. All reports are taken seriously with victims being treated with dignity and respect.
The centre also has a team of Forensic Medical Examiners (FMEs), both male and female who can take forensic evidence from a victim in a dedicated medical suite.
Detective Chief Superintendent Simon Mason, Head of Crime, added:

This is a major milestone for North Yorkshire. Having the SARC means that victims of some of the most harrowing of crimes can get all the professional help they need under one roof.

They can explore all the options available to them, allowing them to make a choice, in their own time, about how they wish their case to be dealt with, safe in the knowledge that no evidence will be lost.
[sam id="4″ codes="true"]
SARC Manager Sarah Murphy, added:

Victims of sexual crimes can often be scared and confused, and they may find it hard to approach the police and make a complaint in the early days following an assault.

The centre will make sure that they can receive the best possible care, support and service from all the agencies who can help them, including specially trained professionals who will guide them through all the options available to them.
Victims can contact Bridge House on 01904 669339
If you are in immediate danger you must always call 999
Website www.turntobridgehouse.org