A coroners inquest today (1 May 2013) recorded that PC Andrew Bramma died as a result of an accident.
PC Bramma, 32 from Leeds was part of the Harrogate Safer Neigbourhoods Police. He had transferred to North Yorkshire from  Great  Manchester Police in September 2012
On the 5 January 2013, PC Bramma was working from the Ripon Police Station due to a short-fall of resources. He had started his shift in Harrogate at 5pm and then travelled by a marked police car to Ripon.
At 18:39 an emergency call was received of a road traffic collision that involved a drunk driver who was possibly attempting to leave the scene. This categorised the incident as needling an immediate response. The judgement if to use blue lights and sirens is down to the officer responding, as is the rate of hast that is employed. A senior officer would never instruct the use of blue lights.
PC Bramma responding to the incident, then proceeded to the station car park where he picked up a police van. A van was taken as there was an expectation that a prisoner would be brought back.
PC Bramma travelled along the A6108 toward Masham from Ripon. The route is a relatively twisty road with a number of blind summits.
Negotiating a left hand bend on the approach to West Tanfield he lost control of his vehicle and collided with a tree, with the driver's side door taking most of the impact.
Two vehicles travelling past subsequently stopped and attempted to give first aid. Both checked PC Bramma for a pulse but failed to find one. They called for an ambulance that arrived quickly. The paramedic attempted first aid but by 19:20 it was apparent that nothing could be done for him.
PC Bramma suffered head and abdominal injuries and would have died immediately from them.
Following the incident, North Yorkshire Police started a major investigation. The road was closed for 5 hours to allow investigation of the scene. Investigations also included listening to the recorded police radio calls. There was also a satellite navigation system that was taken from the vehicle that gave the investigating team information on the speed that he was travelling at. At the time of the accident he was travelling at 70mph.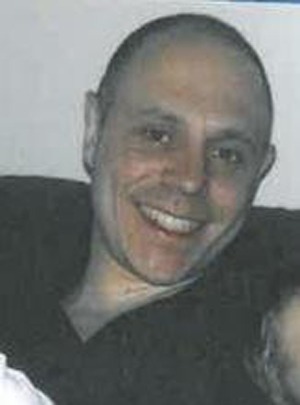 Traffic Officers have taken an identical vehicle and driven through the same bend in the same conditions and speed. They told the inquest that the bend would be "challenging" to negotiate in such conditions.
Other road users who had seen PC Bramma had described his progress as "fast but safe" with the road and weather conditions being good.
Toxicology tests made during a post-mortem determined that alcohol was not a factor.
Coroner, Rob Turnbull recorded a verdict of death as a result of an accident and that he died due to a lack of judgement and capability on his part.
PC Bramma died in the belief that he needed to respond to an emergency call quickly and a willingness to help members of the public.
Andrew Bramma leaves behind a wife and two young children.
Temporary Chief Constable Tim Madgwick said:

On behalf of North Yorkshire Police, I want to express our heartfelt sympathy and support for Andrew's family.

These past four months have been extremely traumatic as they continue to struggle to come to terms with his tragic loss.

Following on from the very poignant funeral service, the inquest into Andrew's death is another milestone in their grieving process.

The outpouring of support from colleagues in North Yorkshire and Greater Manchester, as well as from the wider police family and the local community, has been a source of great comfort for the family and for everyone who knew and loved Andrew.

His wife, Kathryn, has shown remarkable courage and has stayed strong for their two young sons, Jack and Sam. She has my full admiration and support as she begins to move forward from this terrible period in their lives.

As for Andrew himself, he will forever be remembered as a great family man and trusted friend and colleague to many.

He was also as a very fine Police Officer who served the public with distinction and pride.

Rest in peace, Andrew.
Andrew's parents, Brian and Angie, and his wife Kathryn said:

Andrew has always been a source of pride to the family, a loving husband, father and a cherished son and brother.

While we are still having difficulty coming to terms with our lives without Andrew, the overwhelming support we have received has provided a great deal of comfort to us all.

We would like to take this opportunity to thank everyone for their kindness and care. It has helped us gain the strength to get us through these past four months.

We will always cherish Andrew's memory.
[sam id="4″ codes="true"]
Julia Mulligan, the Police and Crime Commissioner for North Yorkshire, said:

Andrew was clearly a first-rate and respected Police Officer who was a dependable and trusted member of the North Yorkshire Police family.

My thoughts and sincerest condolences go out to Andrew's wife and sons.
NYPF Jack and Sam Fund
A fund set up by North Yorkshire Police Federation for PC Bramma's children remains open.
Donations can be made by bank transfer to Unity Trust Bank Sort Code 08 60 01 Account Number 20303088 Account name 'NYPF Jack and Sam Fund', or by cheque payable to 'NYPF Jack and Sam Fund' and can be posted to North Yorkshire Police HQ, Newby Wiske, Northallerton, DL7 9HA or North Yorkshire Police Federation, The Police Station, Castlegate, Knaresborough, HG5 8AR.