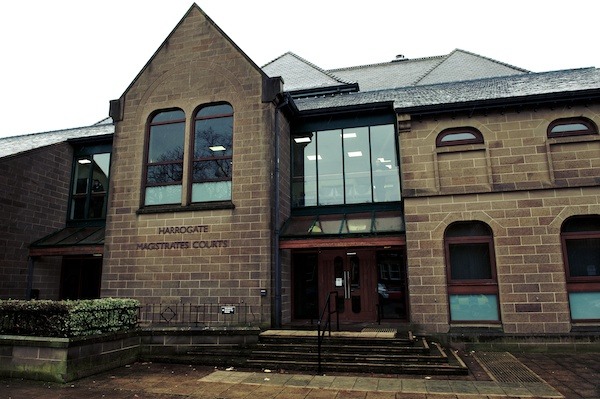 A coroner concluded today (17 April 2013) that an 85 year old man died following asphyxia due to ingesting meat during a meal in a Harrogate Hotel.
Mr Dunning, aged 85, from Doncaster was visiting Harrogate with a group of friends and staying at the Cairn hotel on a short holiday.
On 24 December 2012, Mr Dunning and his party had chosen to take lunch in the hotel restaurant. During the meal, Mr Dunning was initially found to have some choking on food, but recovered. Around 10 minutes later, hotel staff were alerted of a further problem.
Restaurant Manager, Matthew Lambert rushed to where the man was sitting. Mr Lambert described finding him as "lifeless" and immediately moved him to the floor, while instructing a member of staff to call for an ambulance.
First aid trained Mr Lambert, checked his airways, removed his dentures and saw no other signs of obstructions. By mobile phone, ambulance control instructed chest compressions to start and they continued until paramedics arrived.
The paramedics then continued the emergency treatment for a further 40 minutes, before taking the decision to transfer to Harrogate Hospital.
At the time, the restaurant was busy with around 180 guests enjoying lunch. Mr Lambert told his staff to place screens around the man for his privacy and to avoid distress to the other guests. Some guests thought that it was a training exercise and walked past the screen, seemingly laughing at the unfolding events.
Mr Dunning was transferred to Harrogate Hospital where the medical team continued resuscitation efforts. By 14:43 the team agreed that they had done all that they could for the man and pronounced him dead.
During a post-mortem, a piece of unchewed meat was found, although this was not visible during any of the resuscitation efforts.
The coroner concluded that Mr Dunning died of asphyxia, an accident and the consequences of ingesting meat.
The General Manager of the Cairn Hotel, Martin Wilks, was at the inquest and expressed his sorrow for what had happened.
Mr Wilks said:

I am very proud of how Matthew and his team handled the situation and it is difficult to know what more we could have done.

It it is however very regretful what happened to Mr Dunning and my thoughts remain with his family.
[sam id="4″ codes="true"]