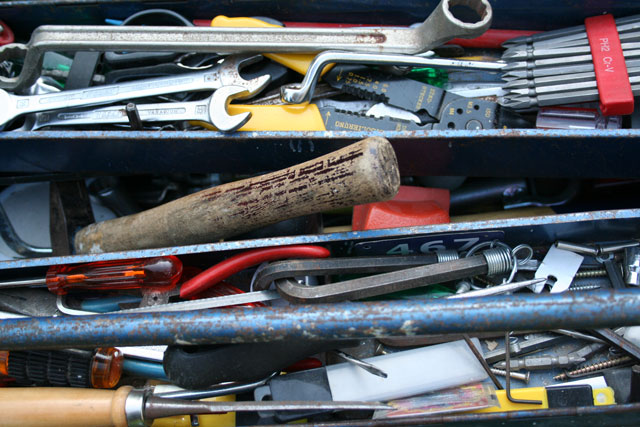 People in Harrogate and Ripon are being urged to donate unwanted household tools to help communities in Africa become more self-sufficient and economically successful.
North Yorkshire County Council is working with Tools for Self Reliance, a national charity, which collects and refurbishes hand tools and 'Singer' sewing machines before sending them to African countries for use in a wide range of trades.
By donating tools at the household waste recycling centres on Wetherby Road in Harrogate and Dallamires Lane in Ripon, residents can help to give African people the tools they need to develop their communities. The Tools for Self Reliance project needs non-electrical hand tools that can be used by carpenters, blacksmiths, mechanics, builders, plumbers and seamstresses.
Ian Fielding, Assistant Director of Waste and Countryside for North Yorkshire County Council said:

North Yorkshire residents have already donated almost four tonnes of tools over the last few years and we hope to increase the number of items being collected to provide people in Africa with the tools they need to support themselves.
For more information on the tool reuse scheme visit www.northyorks.gov.uk/hwrc, contact the waste management team on 01609 532512 or email waste.management@northyorks.gov.uk