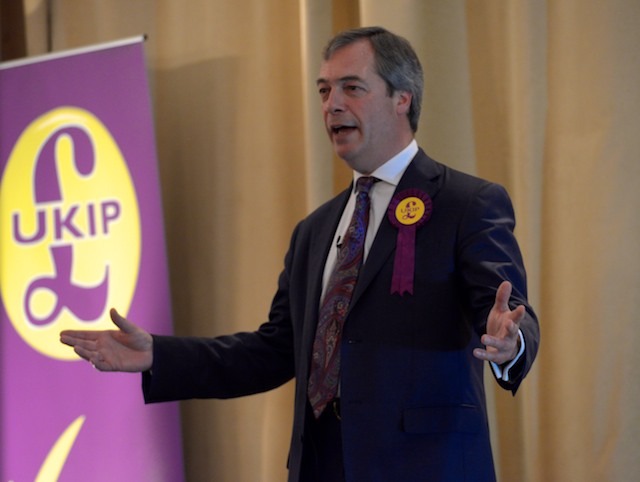 More than 300 people attended a packed public meeting in Harrogate this week to hear the leader of UKIP speak.
Nigel Farage MEP stopped off in the town as part of his Common Sense tour, where he also met with Party members, supporters and UKIP candidates standing in the next month's North Yorkshire County Council elections.
Those attending the event at the Old Swan Hotel included former Harrogate Borough Councillors, leading members of the business community and those just interested in hearing his views on European, national and local issues.
Harrogate & Knaresborough UKIP chairman John Upex, who is also the Prospective Parliamentary candidate at the next General Election, said:

This was an incredibly well attended meeting and, because of the sheer numbers of people pre-registered, we had to move the event into the hotel's largest function room.

The vast majority of those in the room – more than 80 per cent – were not party members. They had come to listen to the leader of a political party which represents the views of a vast number of people in this country.

This was one of the first genuinely open public political meetings which have been held in this country for a very long time – and represents a return to the genuine grassroots politics which have been all but killed off.

Nigel's speech was very well received, even by those who did not necessarily agree with him – and afterwards he answered a host of questions from the floor.

He had come to Harrogate specifically because of the local party's growing popularity. In the forthcoming county council elections we have candidates in just about every single seat.