A Harrogate-based company specialising in digital dictation, speech recognition and workflow management solutions, has strengthened its team with a key appointment.
VoicePower, whose clients include major NHS trusts, the Care Quality Commission and Ofsted, has employed Rachael Turnage as a specialist software trainer.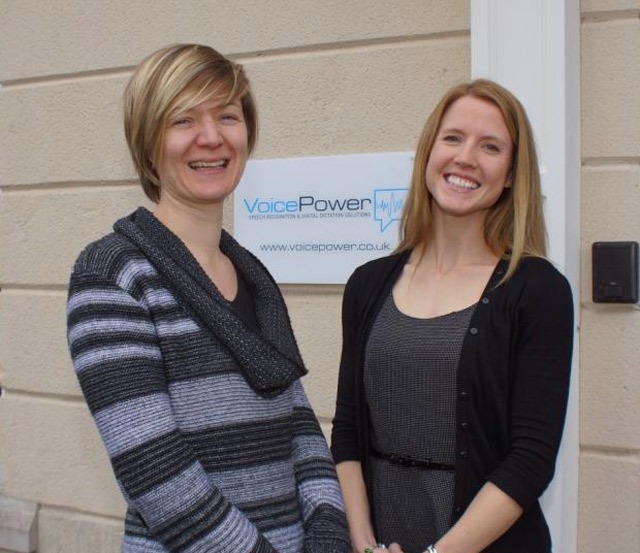 In her role, Rachael, who lives in Adel, Leeds, will deliver training to clients all over the UK to use a variety of various products, including Dragon, Olympus and Philips.
She will also assist in the preparation of training courses, training manuals and other related documentation, in addition to overseeing software and system recognition installations.
VoicePower Co-Director Sonja de Wit Brown said:

We are delighted to welcome Rachael to the VoicePower team as we celebrate 20 years in business.

Rachael's role is crucial to the ongoing success of the company. The way we train the end users, plus our ongoing client liaison, is what sets us apart from many of our competitors.

We take customer care very seriously indeed and our 'after-care' has not only won us many plaudits, it regularly helps us win new customers.
[sam id="4″ codes="true"]
Rachael said:

What attracted me to VoicePower is the fact it puts the customer first – and last! We tailor the systems to the individual client needs, then, equally as important, the training needs are tailored too.

VoicePower is highly regarded in the industry and this is borne out by its impressive client list. For a small company it certainly punches above its weight.
Since graduating with a degree in Music Industry Management in 2007, Rachael has served in a number of roles including sales, office administration and management in the UK and abroad.
In addition to her employment, Rachael has spent time volunteering in Cambodia teaching English in rural areas of the country.