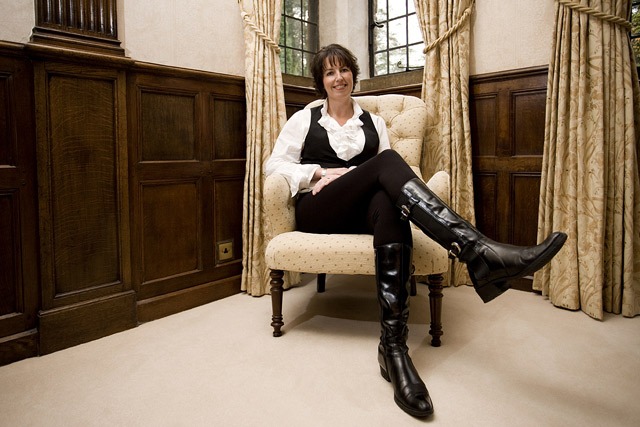 Home owners in Harrogate looking to put their property on the market this spring are being offered ten tips to help ensure a quick sale.
Many potential buyers are put off purchasing a property because of simple "errors" that could be easily rectified ahead of a viewing.
Hazel Curtis, a "House Doctor" from Harrogate – who, with seven other qualified advisors have formed The Northern Home Stagers – is offering her expertise to ensure a property is market ready.
Hazel and her colleagues – who are located in York, Skipton, Lancashire, Cheshire, The Wirral, Newcastle Upon Tyne and Northern Ireland – have been trained in their art by TV House Doctor Ann Maurice, and are members of the Property Styling Network.
Hazel said:

Easter, with the promise of better weather, is the springboard for many people to put their house up for sale. But sunny skies are not enough to make your home look good, it's important both the interior and garden are given serious attention to attract potential buyers. If home owners are serious about selling, and selling quickly, they need to think of their home as a product which is up for sale to the highest bidder. The key thing to remember is you are not selling your life-style, you are selling an aspirational home to its next owner.

There are so many small things that can make a big difference, especially in the current market conditions. If you were doing a 'drive-by viewing', would the property's exterior have potential purchasers reaching for their phone?
Below are ten must-do's to help grab the prospective buyer's attention:
First impressions count so clear the clutter from your front door allowing it to open freely. Remember whole families view houses.
Make sure the stairs are clear and the carpet and banister are firmly fixed. They should lead invitingly to the upper floors.
Ensure kitchens and bathrooms are fresh and hygienic. In particular the floor should be spotless, if it's at all worn – replace it with a new one.
Remove any evidence of where your pets eat or sleep – not all buyers are animal lovers.
Living rooms are key: Buyers need to be able to imagine themselves living there. It's time to remove your family photographs, trophies and certificates as they will only distract attention away from the room, so just pack them away.
If you have a dining room let it be just that. If in reality it doubles as something else, give it its true identity back.
If your bed linen has seen better days you can disguise it with a new bedspread which covers the whole bed and reaches to the floor. Fold it around the pillows like they do in hotels and add two new cushions for a really smart look.
Flood the living areas and bedrooms with natural light by cleaning the windows and having the curtains fully open. Freshen the air and add some subtle scented candles.
Add some finishing touches with coloured cushions, rugs and fresh flowers. But don't overdo it.
Finally – when you are asked why you are moving give a positive reason and say how happy you have been in the house and you are a little bit sad to leave. We all want to live in a happy house after all.