Thirty-eight of North Yorkshire's looked after children and young people will become published writers when a collection of their poems and short stories goes on sale to the public next week.
The book, entitled Every Picture Tells a Story, brings together work from children aged six to16, including care leavers. Their writing covers everything from family to love, from Olympic dreams to Royalty and their own aspirations for the future. The poems and stories are powerful as well as creative and give plenty of food for thought.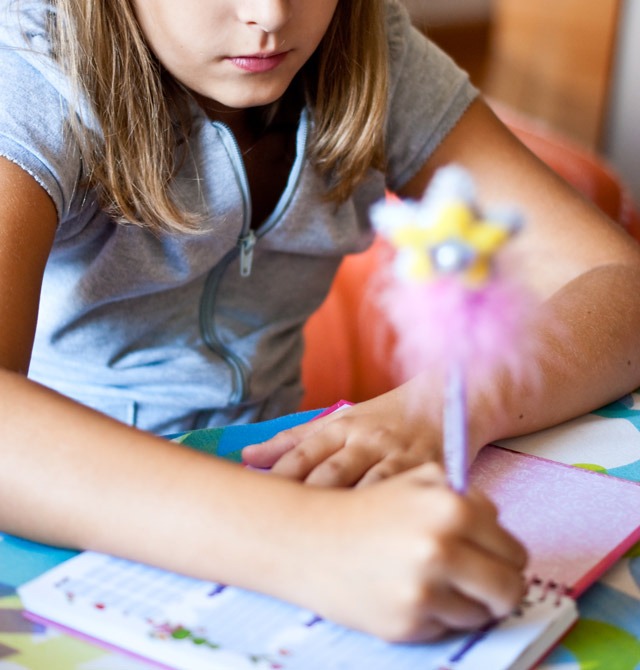 The publication has also attracted the attention of celebrated playwright Sir Alan Ayckbourn and Olympic silver medallist Nicola Wilson, who have both written their own pieces for the book to show their support.
Alan Ayckbourn said:

I'm honoured to be associated with this project

Creative writing is for me the act of sharing your private innermost self in public. Given the hardships that some of these kids have had to endure, I feel all the more privileged that they have allowed me a glimpse of their dreams. I hope others can see the potential in these talented children.
Sir Alan includes his own commentary on one of the poems which he finds 'touching' and makes him 'smile'. The poem is written by a ten-year-old and is called "I Wish I had a Pony":
I wish I had a pony
With gold and silver mane,
I'd ride him in the sunshine
I'd ride him in the rain,
I'd ride him to the moon and back
Gallop around the sun,
I wouldn't take him home again
Until the day was done
A darker, more personal poem from the anthology called 'Daddy' is written by a 13-year-old:
Why don't you love me dad?
I'm so sorry I never meant to be bad,
I sent you a letter, did you read it? It had a meaning.
You left seeming like you never cared…
We were so close but now so far away.
All I want to know is why did you hurt mar?
You broke her heart just like dropping a jar
Maybe it was because you spent all that time at the bar
You walked away and left us to cry,
I'm guessing it was easy for you to leave with a sigh.
The thing you called love was one big lie,
Always remember….I LOVE YOU BYE.
The writing is illustrated by the children's own drawings and paintings as well as those contributed by professional and amateur artists from North Yorkshire and beyond.
Poet Craig Bradley and storyteller Christine McMahon have also contributed to the book with their own writing tips and an example of their work.
Several of the children who have written pieces for the book will be attending an official launch party at Northallerton library next Thursday, March 7th – the launch party is by invitation only.
Anne Williams, who is a higher-level teaching assistant with looked-after children said:

I have been honoured to be the project leader in the production of this anthology.

It has confirmed to me that the amazing young people that I have the pleasure of working with every day are truly talented individuals. Their work has brought tears to our eyes, sometimes with happiness and at others has been a poignant reminder of the difficult journey they have already travelled.

I think that they should be extremely proud of what they have created and hope that many others enjoy what they have published.
North Yorkshire has a strong record nationally of supporting children in care to achieve highly. The county has twice the national average of care leavers going on to university and up to 75 per cent are engaged in education, training or employment.
Cllr Tony Hall, North Yorkshire's executive member for the Children and Young People's Service said:

This is a wonderful anthology and a great achievement and is a testament to the talent and resilience of these children and young people. Our job in North Yorkshire is to support them to achieve at the highest level and to provide quality of opportunity to give them the best start in their adult lives.
The book will be available, price £6.99, from March 7th from libraries and schools throughout the county.