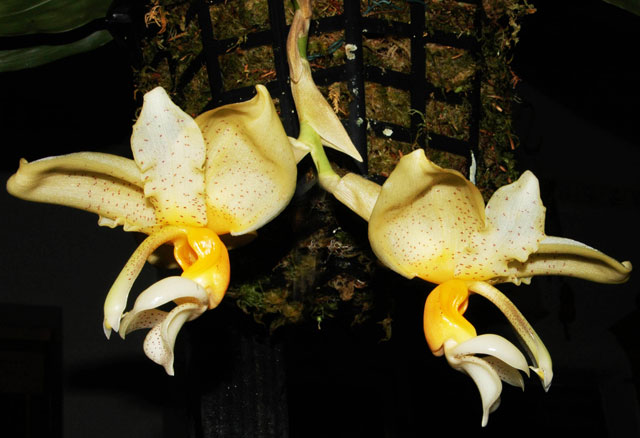 A range of beautiful rare orchids will be displayed at the Royal Horticultural Society's (RHS) most northerly garden over the weekend 16 – 17 March, allowing visitors the chance to see a large range of varieties all under one roof.
RHS Garden Harlow Carr, Harrogate will host the exhibition, where members of the Harrogate Orchid Society will be showcasing their prized specimens; varieties not found in garden centres or shops. The local orchid society will also be running a number of potting demonstrations and offering expert advice to help beginners get started with growing these elegant plants.
Hilary Hobbs, Chair at the Harrogate Orchid Society, said:

It's not often you get an opportunity to see such a large range of rare orchids together; with so many plants in one display it's sure to be an amazing sight.As well as holding potting demonstrations and offering expert information, we'll also be helping with 'problem' plants, and visitors are welcome to bring along their orchids for inspection and advice.
The Orchid Exhibition will be held in the Bramall Learning Centre at RHS Garden Harlow Carr between 10am – 4pm on 16 and 17 March. Please check the website at www.rhs.org.uk/harlowcarr for more details and garden admission prices, or call 0845 265 8070.