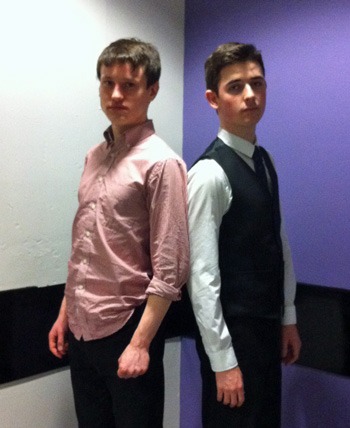 Over 30 students from Years 8-12 are currently rehearsing for the next HGS production: Blood Brothers. Blood Brothers is a play written by Willy Russell based loosely on the 1844 novella The Corsican Brothers by Alexandre Dumas.
A show full of comedy and tragedy at its best, the story is a contemporary nature vs nurture plot, revolving around fraternal twins who were separated at birth.
The twins' different backgrounds take them to opposite ends of the social spectrum, one becoming a councillor and the other unemployed and in prison. They both fall in love with the same girl, causing a tear in their friendship….. You will have to go to the show to find out happens next!
Faculty Leader of Performing Arts Lucy Vincent said:

The team have been rehearsing really tightly since January. This is a play that can be accessed and enjoyed by so many ages, I really hope the students will have the support of their community.
Performances are at 7pm on 6th and 7th March and tickets are £5. Please contact 01423 535235 or email; sixthform@harrogategrammar.co.uk