A programme of highway improvements to repair the damage caused by last year's severe flooding – and to head off similar problems in the future – has been announced today (20 February 2013) by North Yorkshire County Council.
The Council is to spend an additional £857,000 tackling highways drainage issues – on top of a £723,000 programme already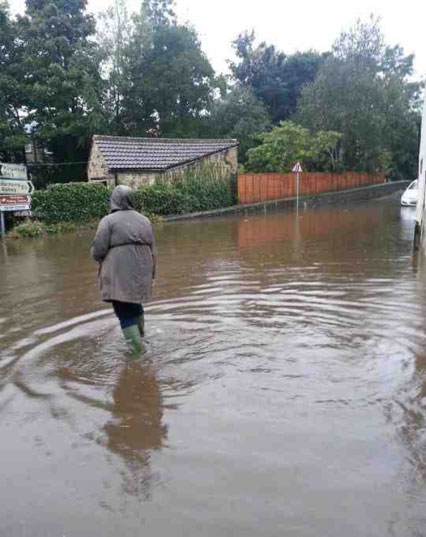 agreed. In addition, the council had already allocated £2 million to pay for road repairs.
John Weighell, the Leader of the Council said:

North Yorkshire suffered severely during the floods of last autumn and winter.

This is our attempt to ensure that the damage caused to the road network is put right, and that we are well placed in the event of future incidents of a similar kind.
The council will prioritise the programme on a "worst-first" basis, and intends to begin tackling the most serious problems immediately.
Councillor Weighell added:

We regard this very much as an investment.

North Yorkshire's road network is of vital importance in keeping England's largest county on the move. Reducing surface water on the roads – and cuttijng down on the need for road closures because of flooding – is a top priority for us, and this major new investment demonstrates our commitment to tackling the issue head-on.
The extra money being allocated to drainage work has been made available by the Government in response to lobbying by the county council and local MPs over the disparity between funding for urban and rural authorities in the latest Government settlements.