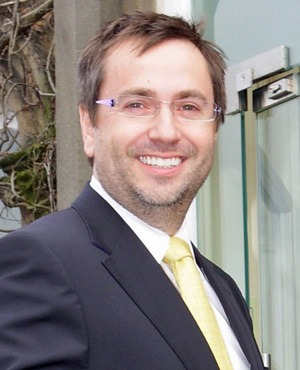 The UK's oil and gas industry is looking forward to a bumper year with Harrogate-based specialist energy recruiter Larson Group predicting strong growth and new jobs in the sector.
New investment along with the recommencement of shale gas exploration is expected to create up to 50,000 new jobs in 2013.
Larson CEO Pete Robinson said:

North Sea Oil alone can look forward to £40m investment over the next three years leading to rapid growth and high demand for some of the most critical oil and gas jobs, including senior management, strategic planning, geoscientists and exploration engineers.
The news follows the issuing of 167 new licences by the Department of Energy and Climate Change (DECC) on 330 North Sea blocks at the end of 2012 during the 27th licensing round.
Pete Robinson said:

Investment isn't restricted to the UK and other economies are putting more financial resources into oil exploration – the USA and Canada, Australia, Brazil and the Middle East are all pouring capital into the energy sector which will boost growth globally and lead to even higher demand for skilled employees.

There are also some significant new investments around the UK such as Total's new Terminal project in Shetland and the planned development of the Harris and Barra oilfields.

Skills shortages have already caused difficulties for the energy sector as it expands and those leading these new projects will have to act swiftly and strategically to ensure they have the right people in place to support this rapid period of growth.

This may involve looking at other industries for candidates with transferable skills and with global salaries running high they may need to be prepared to negotiate to secure the right staff.