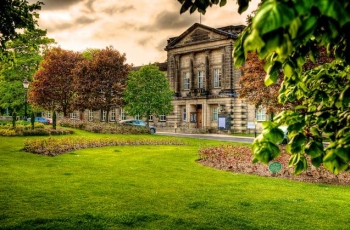 Harrogate Borough Council has secured £63,000 to support the creation of 40 new apprenticeships in small to medium sized businesses in the district.
This funding has come from the council's membership of the Leeds City Region which has secured a total of £4.6 million from the Government's City Deal to run a variety of initiatives to boost apprenticeships and generate 2500 additional places in the city region by 2015.
A recent report on apprentices indicates that a number of businesses within Leeds City Region are either unaware of the apprenticeship schemes available for their sector or feel the system is overly bureaucratic and costly.
The aim is to change that through the setting up of eight Apprenticeship Hubs across the Leeds City Region as well as two new Apprentice Training Agencies. By working together with relevant partners across the city region, better information will be provided for businesses, young people and their parents. The initiative will also reduce bureaucracy for small firms in taking on apprentices.
Councillor Alan Skidmore, Harrogate Borough Council's Cabinet Member for Planning, Transport and Economic Development, has welcomed this new funding saying it is a fantastic opportunity for the district's economy.
Councillor Alan Skidmore added:

Craven, Harrogate and Selby have been combined into one of the eight hubs. We are currently working up proposals with Craven and Selby District Councils which would see us pool our individual grant allocations so that the funding would grow to nearly £160,000 with a target of creating 100 new apprenticeships across the three council areas.

Our economic development team will be speaking to businesses in the district to both inform and persuade them of the benefits of employing young people as apprentices. This is an investment with long lasting benefits that will help expand the number of opportunities for sustainable jobs.