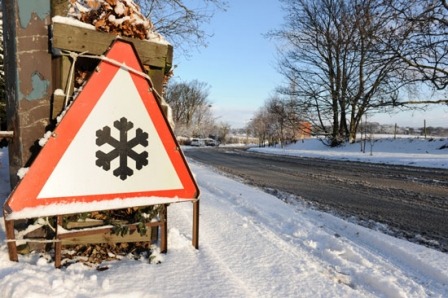 The met office has issued a severe weather warning between 1100 on Fri 25 Jan 2013 and 0200 on Sat 26 Jan 2013
They have advised of further snowfall that will likely reach the Harrogate area by 6pm today.
Further snowfall will spread from the west, as another weather front moves eastwards across the UK.
Snow will reach parts of Scotland during Friday morning, and eastern parts of England during the late evening, likely to clear these eastern areas by the early hours of Saturday.
4 to 8 cm is likely quite widely within the amber warning area, with a low risk of more than 10 cm locally even on lower ground.
Further north, accumulations of 10 to 20 cm may occur in some upland areas. Strong winds will also lead to drifting and blizzard-like conditions, particularly over higher level roads in the north.
The public should be prepared for likely disruption, particularly to travel.
Upload your images and travel problems to www.harrogate-news.co.uk/forum/ – help keep each other informed.