The former premises of Harrogate's New Park Infant School have started 2013 with a new purpose as the buildings became home to the North Yorkshire County Music Service. The building, which is also used by the First Steps nursery, became vacant as the infants of New Park moved into the main school building.
The Music Service provides instrumental teaching in schools to approximately 10,000 young people across the county and also runs six Saturday morning Music Centres, including one in Harrogate based at Harrogate High School.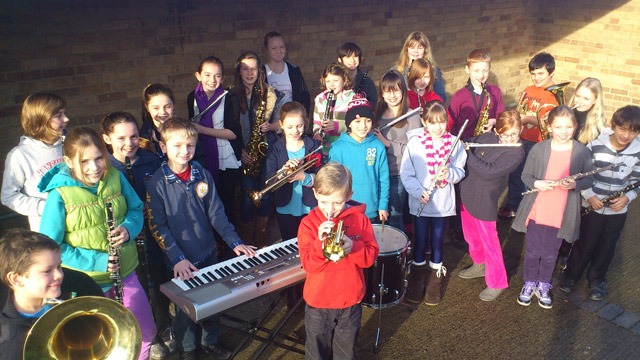 New Park school said it was delighted to welcome the Music Service and was looking forward to building a new partnership for the benefit of the school and its community. Thirty children from New Park are getting the opportunity this year to play as brass ensemble as part of the whole class instrumental programme offered to schools by the Music Service.
Jane Donald of North Yorkshire Music Service said:

The new premises at New Park will allow the Music Service to offer new and exciting opportunities for young people to get involved in ensembles after school.

We have wind, brass, string and percussion ensembles as well as individual and group tuition for school students and adults and we are constantly expanding and improving our service.
She said the Saturday morning centres provided opportunities for young people who may already be having instrumental tuition at school to gain essential experience of playing music with others.
Although the Music Service primarily works with schools and young people, many of the activities operate outside the school environment and are therefore open to adult students and parents.
For further information on the range of activities available and to register an interest in any of the above contact: Jane.Donald@northyorks.gov.uk or ring 01609 534980.