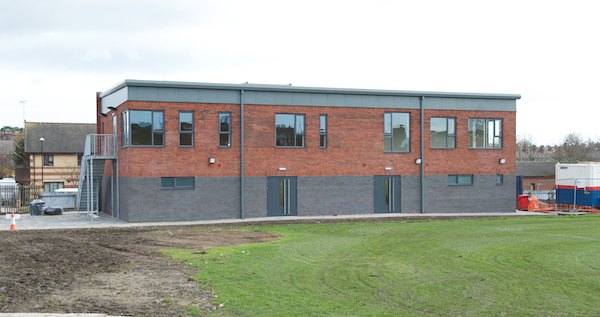 Harrogate Railway Athletic FC are currently going through a transition period that has allowed a unique opportunity of study, gaining recognised qualifications whilst pursuing sporting excellence to develop. The course leads to a BTEC L2 First Extended Certificate in Sport.
Opportunities in sport are highly sought after and having staff from across various areas of the sporting industry will ensure students are signposted onto further educational courses and into realistic careers. The course will run out of the new building at Station View in Harrogate giving Learners and players a very realistic working environment. Students will have the opportunity to develop key skills required for the sporting industry as well as receiving clear guidance on progression routes.
Add to this the opportunity to represent Harrogate Railway Athletic Football Club and Askham Bryan College in one of the nationally recognised leagues and players are able to develop their sporting excellence to achieve a better playing pedigree. As part of the academy team you will train and play throughout your course of study. This really is a unique opportunity for students to pursue a career in sport whilst enhancing their knowledge about the game. The course requires a lot of commitment and a good attitude to succeed; successful candidates can progress to level 3 and onto Higher Educational degree courses in sport.
The three years of academic sporting achievement is about working towards 'sporting excellence'. Successful applicants will study at Harrogate Railway Athletic Football Club whilst playing for the clubs Academy Side.
Pathways for talented players include the opportunity to play for Harrogate Railway Athletic 1st Team / Reserves and U19 sides.
Contact the college on info@askham-bryan.ac.uk