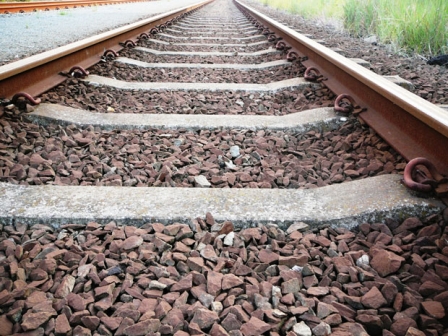 On Tuesday (8 January 2013) Network Rail set out its strategic business plan and showed a £10million investment in Harrogate Station.
Network Rail have apologised and said that a mistake has been made and that the investment will not happen in Harrogate.
A mistake was made between Huddersfield, where the investment will be made.
Network Rail's strategic business plan, which has been submitted to the Office of Rail Regulation, sets out proposals which will help drive Britain's economy and make its railway as efficient as the best in Europe.
The London North Eastern (LNE) Route connects London to the border with Scotland up the east coast and takes in regional and commuter services around Hertfordshire, Lincolnshire, Yorkshire and the north east. The route plan is one of ten which make up the national strategic business plan.
Phil Verster, Route Managing Director for LNE, said:

Our route plan sets out the investments we are making for the future – particularly our focus on new technology and electrification and creating more capacity with the introduction of new trains through the Intercity Express Programme.

The plan goes further than detailing investment; it sets out our need to future-proof our critical infrastructure against the impact of changing weather patterns, including more frequent flooding, and to encourage a shift from road to rail by making key routes suitable for bigger freight containers.
With year-on-year passenger and freight growth on LNE route continuing at unprecedented levels, the £1bn investment in new infrastructure, with an additional £3bn on operating, renewing and maintaining the existing infrastructure, will make a real difference by boosting capacity and reliability.
Phil Verster continued:

Efficiency is at the heart of this plan. This is not about cutting costs but implementing ways of working to get the very best out of our infrastructure and our people. Key items in the plan include the new Rail Operating Centre in York which is already being built which will allow us to consolidate our signalling and improve efficiency. The Northern Hub development and electrification will deliver more frequent, faster, greener connections between our northern cities. The introduction of European-style signalling technology (ECTS) and additional investment at the southern end of the route will improve reliability as well as support the introduction of the new IEP trains.

We also plan to spend £240m to improve connectivity on the East Coast Main Line (ECML) which we will use to help address key pinch points at Peterborough and Doncaster, as well as between Northallerton and Ferryhill and between Newcastle and Edinburgh. However, as our route gets busier our challenges get bigger and more complex. Increasingly we have to balance the need to build more infrastructure, run trains on time and manage costs, and in many areas choices will need to be made.
As well as publishing the strategic business plan, Network Rail also published an accompanying document, A Better Railway for a Better Britain, outlining ten key commitments for the future, including investing in new technology, building partnerships with customers and suppliers and investing in infrastructure today to both save long-term costs and build on its record for running one of the safest railways in Europe.
The strategic business plan covers the period from 2014 to 2019 (known as control period five, or CP5).
LNE route highlights:
Northern Hub project (£560m) creates 20,000 jobs and increases rail capacity across the north of England by 700 services per day. LNE element includes (£45m) doubling Dore junction and Calder Valley journey time improvement
Electrifying the trans-Pennine route (£179m) including Selby to Micklefield and introducing new, more reliable and faster trains
ECML connectivity (£240m) to address key bottlenecks
Leeds station (£13.6m) new platforms to improve capacity
Huddersfield station (£10m) capacity – previously stated as Harrogate in error. 
New turnback facility at Micklefield (£10m)
Turnbacks at Stevenage and Gordon Hill (£28m)
Improvements for the Intercity Express Programme (£77m) and power supply upgrade (£198m)
Tram Train pilot (£13m) connecting to Sheffield Supertram
Renewals of existing assets (£2.1bn); track, signalling (including introduction of ETCS), buildings, electrical & plant and civils (structures and earthworks)
Nationally the plan will deliver a railway that:
Moves 225m more passengers per year and carries 355,000 more trains – the highest numbers ever seen on Britain's railways
Provides 20% extra morning peak seats into central London and 32% into large regional cities in England and Wales
Delivers a step change in connectivity between regional centres e.g. 700 more trains a day linking key northern cities and a ten minute reduction in journey time between Manchester and Leeds
Carries 30% more freight than today
Maintains record levels of performance, with expected PPM (public performance measure) of 92.5% by the end of CP5
Is future-proofing critical infrastructure such as 30,000 bridges, embankments and tunnels against the impact of changing weather patterns, including flooding
Has cut CO2 emissions per passenger by 37% – the equivalent of one million lorries off of our congested roads – and has hundreds of miles more electrified railway
Is the safest in Europe, reducing risk at level crossings by 8% in CP5
Continues to modernise antiquated signalling equipment as part of a plan to move away from over 800 signal boxes to 14 major operations centres, allowing us to run more trains closer together, safely and reliably
Is more efficient, reducing the cost of running Britain's railways by a further 18% and cutting annual public subsidy to between £2.6bn and £2.9bn in 2019 – down from £4.5bn in 2009 and £7bn in 2004